at Incinerator Art Space, Small Street, Willoughby. Wednesdays to Sundays 10am -4pm
Postponed - Stay tuned for a new date
The long-awaited biennial ATASDA exhibition, Interlude, will be on!
Come and see ATASDA's wonderful biennial group exhibition by members Australia-wide. Learn about the creative process, and the broad variety of techniques used by these artists to create beautiful and thought-provoking artworks.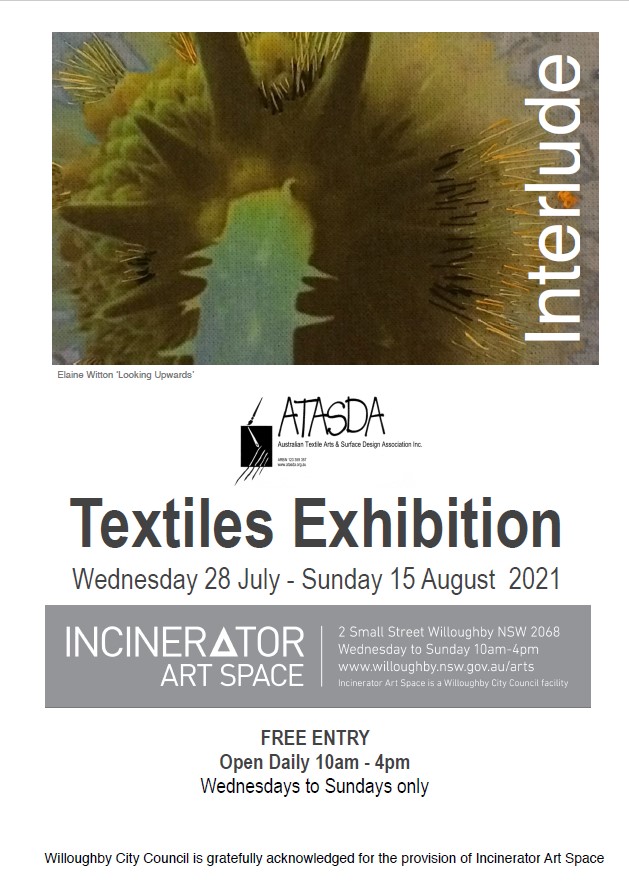 New Starting Date: 4th August to 15th Aug if Sydney restrictions ease.
Mark it in your calendar, as it will only be on for 2 weeks! Don't miss it!
If restrictions continue, then the exhibition will be postponed. Please check here for further notification.