Interwoven - Aboriginal Weaving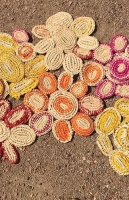 A 2 day cultural immersion into contemporary Aboriginal weaving based on traditional practice. This course is NESA Approved.
Weaving is not just a skill in culture, it is integral to education, starting with children making small bracelets or baskets, and moving on to wearable art, baskets for carrying fruit and nuts, dilly bags and fish traps.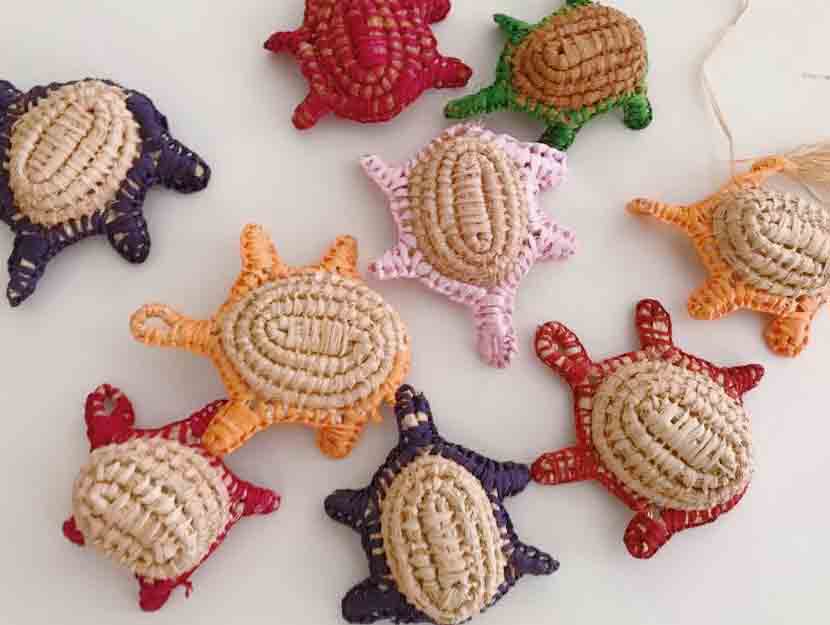 You will learn a traditional starter for a coil, methods for forming walls of a basket, manipulating the shape and size, and making square, oval, round or narrow necks, adding your own creative components as you go.
After learning basic stitch work, you will quickly expand on these methods, weaving on and off the coil. You will weave at least one keepsake in the form of a turtle, jellyfish or your own creative design, as well as several individual pieces including small bags, earrings, animal shapes, incorporating the techniques learned on Day 1.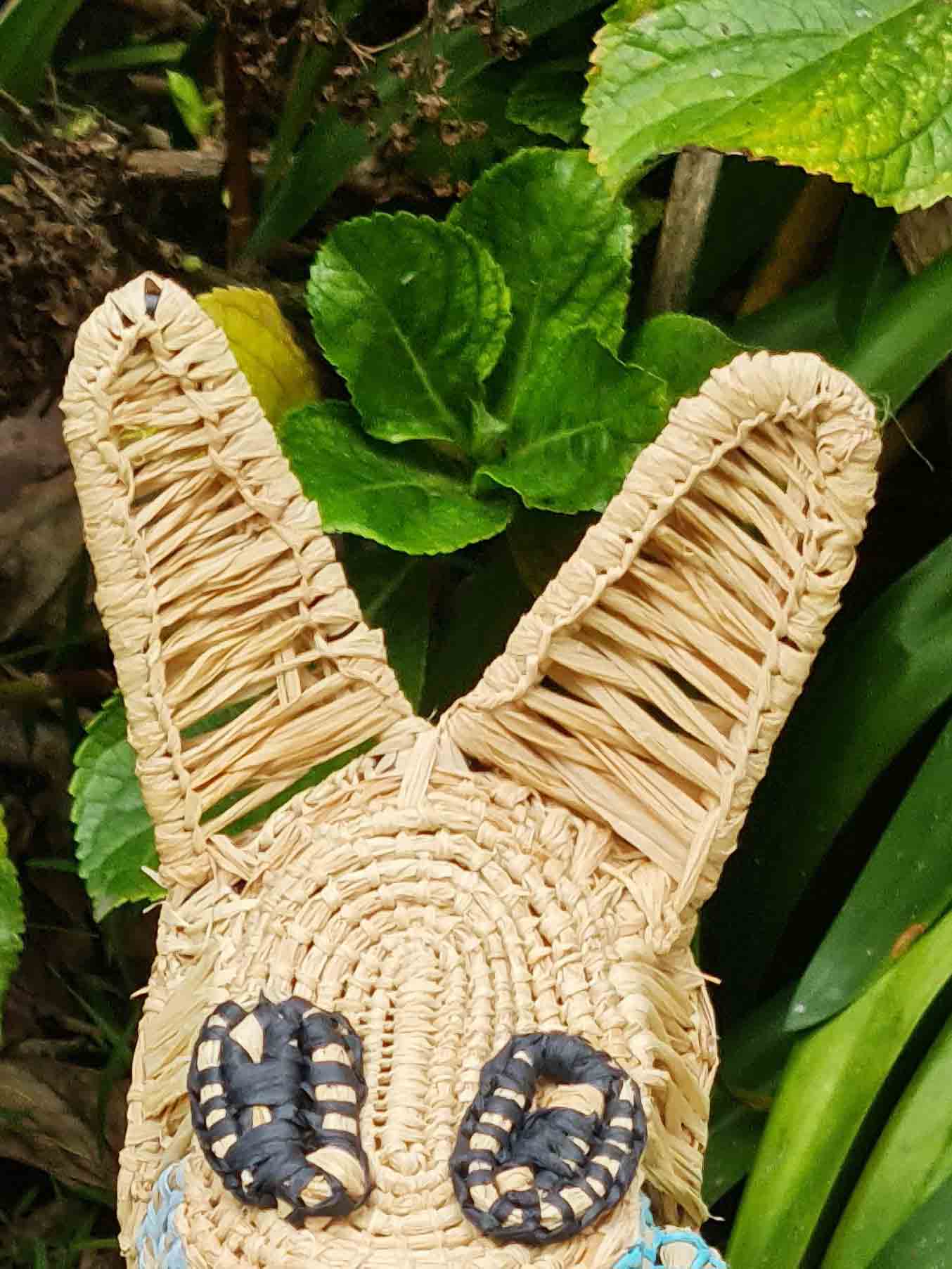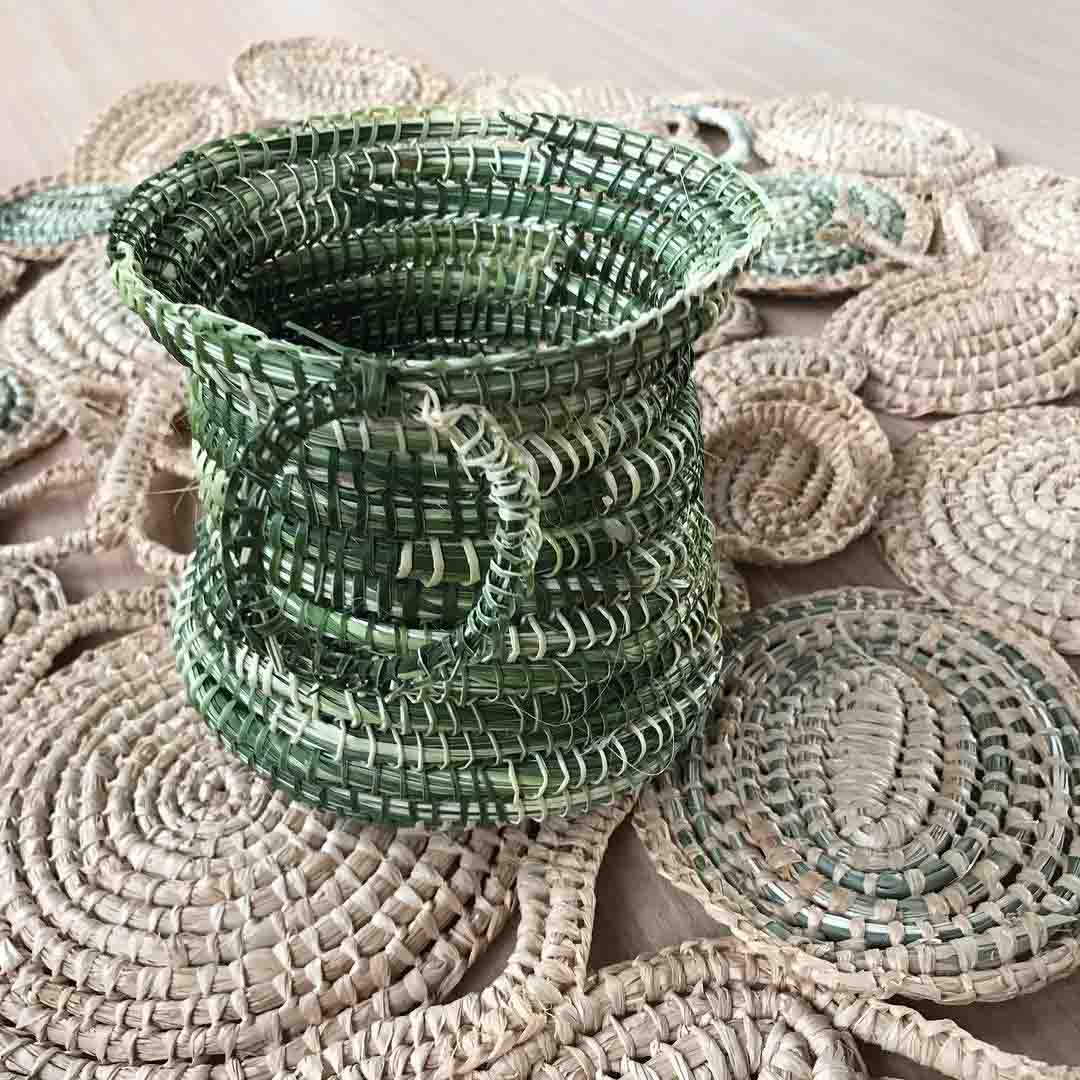 An adequate Materials kit is included. You are invited to bring your own contemporary materials - grasses, beads, ribbons and feathers. The tutor will help you play with these and teach you how to best develop designs within the weaving. Extra colours of raffia will be available to buy.
You will come away from this cultural immersion with several creative weaving techniques and individual pieces. You will gain a stronger sense of the social connection and community that has developed through weaving in Aboriginal lifestyle over the years.
The tutor Jaimie Carpenter is a proud Kamilaroi (Quirindi) woman who resides on Awabakal land (Newcastle). Together with her daughters, she is active in the local Aboriginal and Torres Strait Islander community promoting cultural practices. In her words: I believe that building strong communities who understand aboriginal perspectives and culture are a key to reconciliation.. There are big changes happening with indigenous practices becoming the norm in society and it is my privilege to be part of that movement.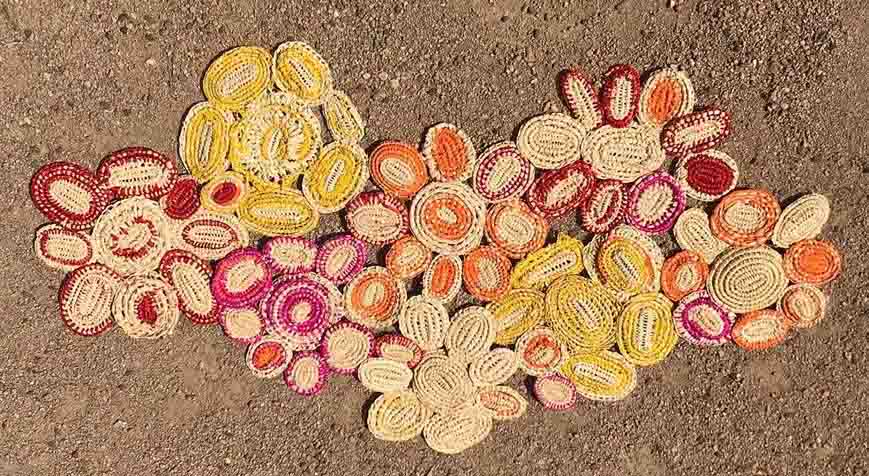 Event Details
| | |
| --- | --- |
| Date | Sat 26th Mar 2022 9:30 am |
| End Date | Sun 27th Mar 2022 3:30 pm |
| Register from | Tue 28th Sep 2021 9:00 am |
| Price | ATASDA Members $180 Non-members $230 Materials included |
| Location | Epping Creative Centre |
Workshop Information
Payment information
Materials fee
On the day
Photography
Safety
Special needs
Cancellation Policy
Pay a deposit to secure your place in a workshop as they fill quickly
The deposit of $31 for a one day workshop and $62 for a two day workshop is non-refundable
Remainder of payment is due 4 weeks before the workshop
Non-members pay a higher price for workshops so join now to get the members' rate
Non-members are not included in ballots if the demand is greater than available places
For Textile Tasters, full payment is required when you register.
Material fee to be paid directly to the tutor at the workshop.
On the day
Bring your own lunch and mug, morning and afternoon tea is provided
Please arrive early so you are unpacked and ready to start at 9.30am
Tutors finish teaching at 4pm, so everyone can help with the cleanup. Participants leave at 4.30pm each day.
Photography
We may take photographs during the workshop for use in ATASDA promotional material. If you do not want to be photographed please advise the workshop helper at sign-in.
Before taking photographs for your own records, check with the workshop helper first, as some tutors do not allow photography.
Safety
It is your responsibility to provide any personal protective and/or safety equipment required for the workshop, e.g. safety glasses, facemask, gloves. See workshop requirements list for additional items.
Special needs
Please email NSW Workshops before you book if you have special needs e.g. wheelchair access.
Cancellation Policy
If a workshop is cancelled by ATASDA your workshop fee will be refunded
Can't attend? You may be able to gift your enrolment, please contact NSW Workshops
If you cancel up to 4 weeks prior to the workshop your payments, minus the deposit, will be refunded
If you have to cancel within four weeks of the workshop due to extenuating circumstances, a partial refund may be given, please contact NSW Workshops