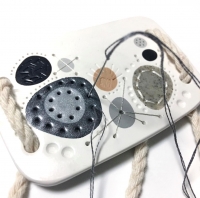 One Day Workshop
Learn to work with polymer clay, to create unique pieces of wearable art. Heidi will share her knowledge and skills as a graphic artist incorporating fibre into clay. This is her original design, and incorporates advanced polymer clay and fibre techniques.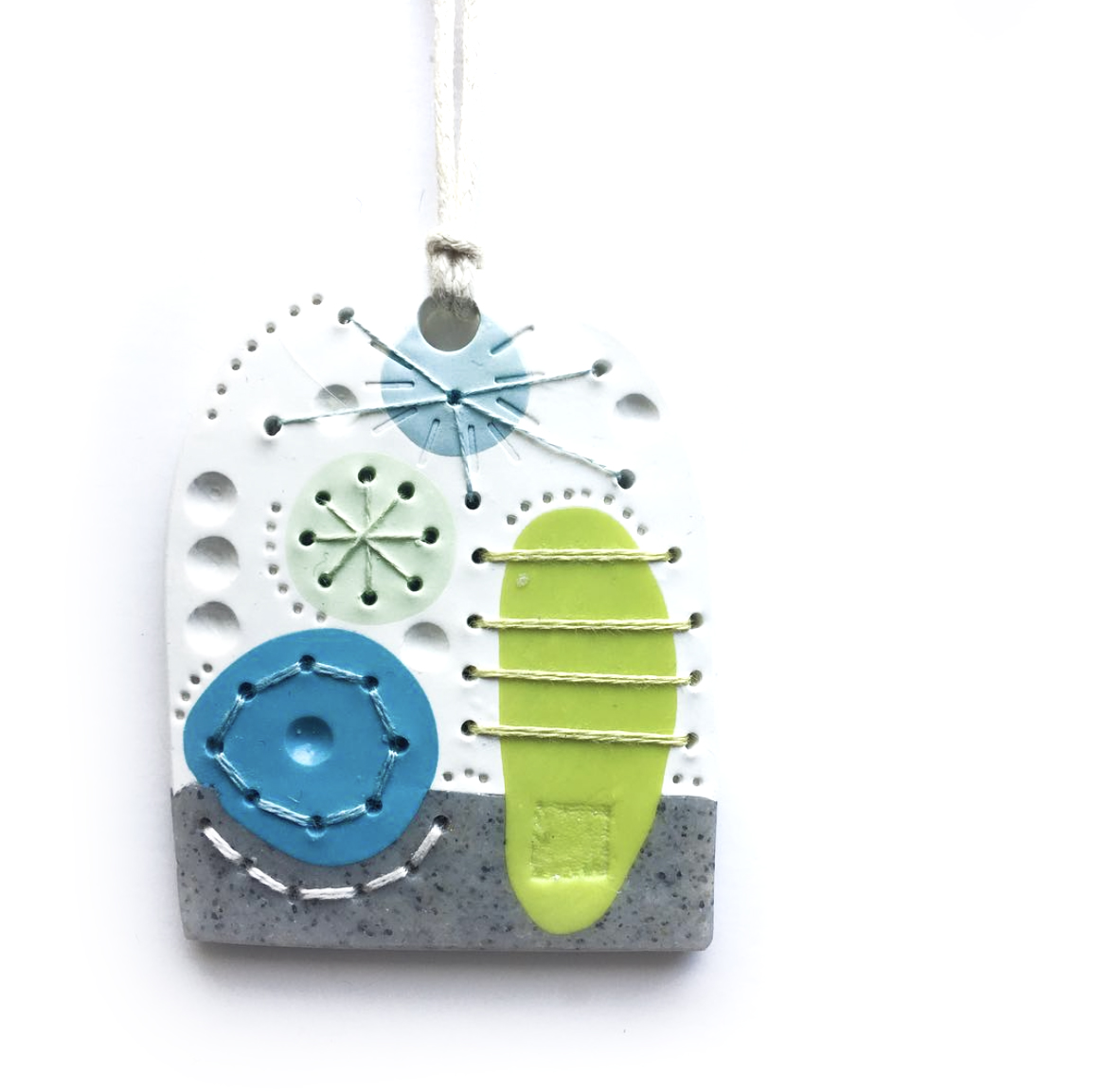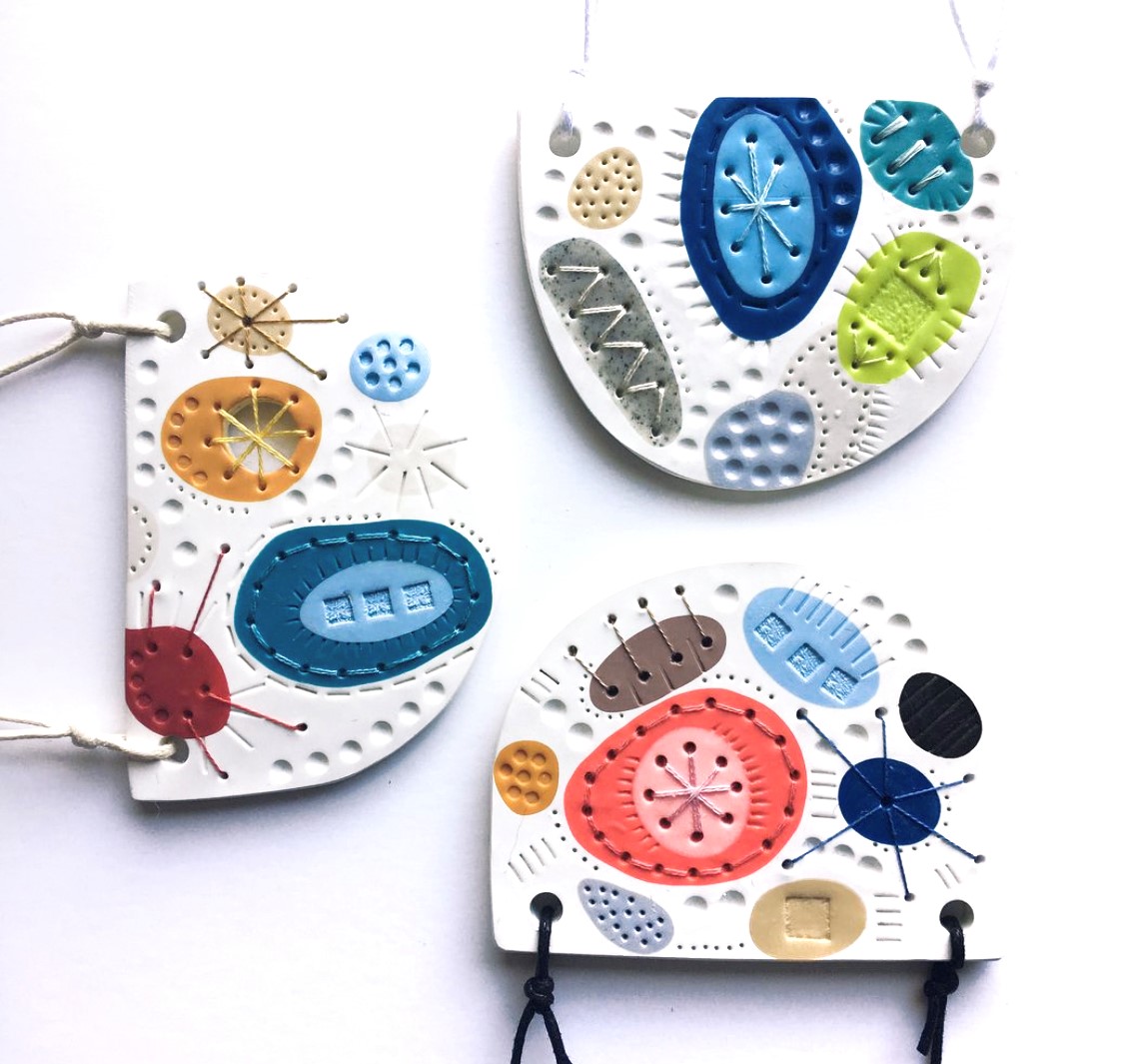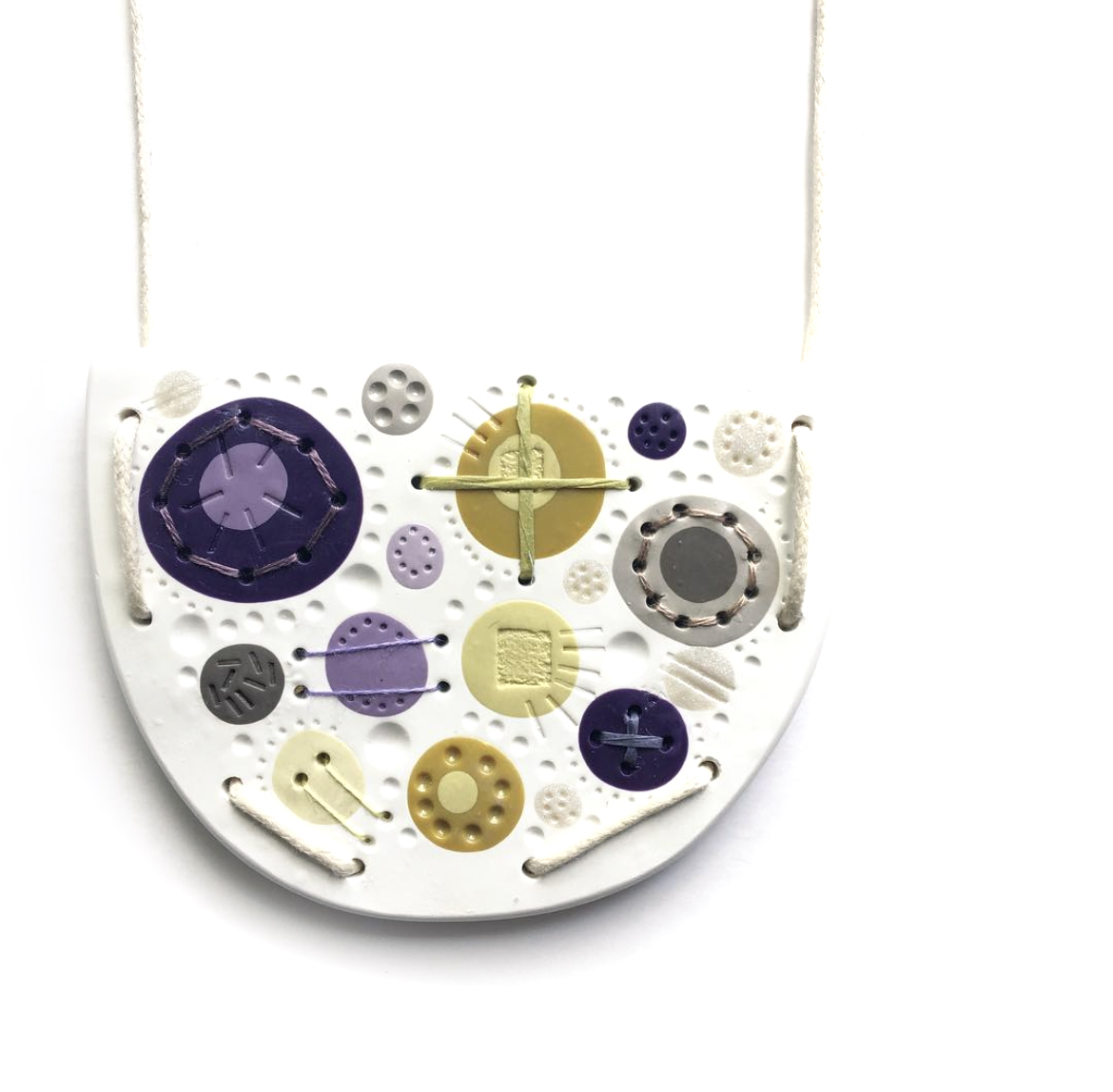 Mix your own colours, learn to design the work, and stitch it with embroidery and other threads to create a pendant. You will acquire the skills and equipment to continue making at home.
The techniques learnt on the day will allow you to take your new skills, develop and apply them to other jewellery-making projects such as earrings and other pieces for your mixed media projects. You will be equipped with the knowledge; tools and supplies (all covered by the Materials Fee), to create your own designs and continue making more pieces at home.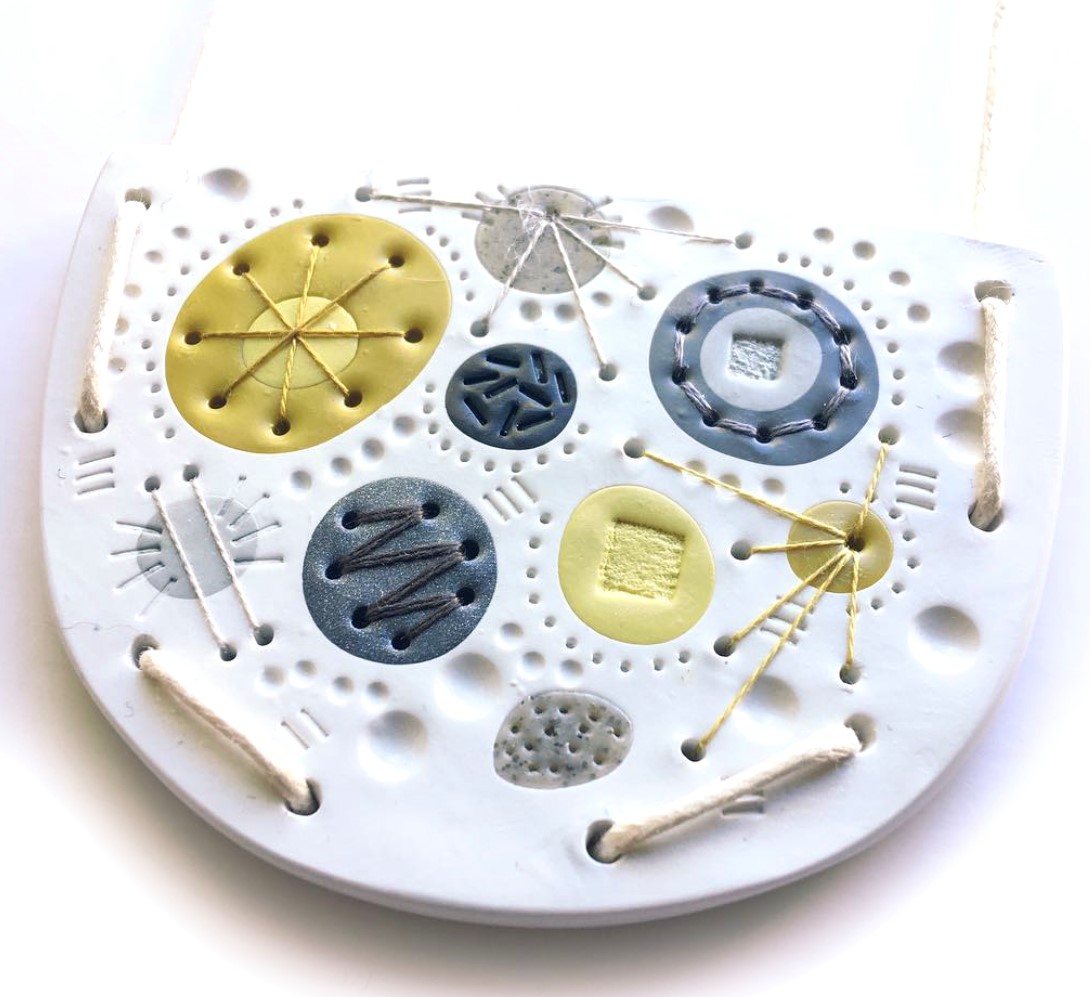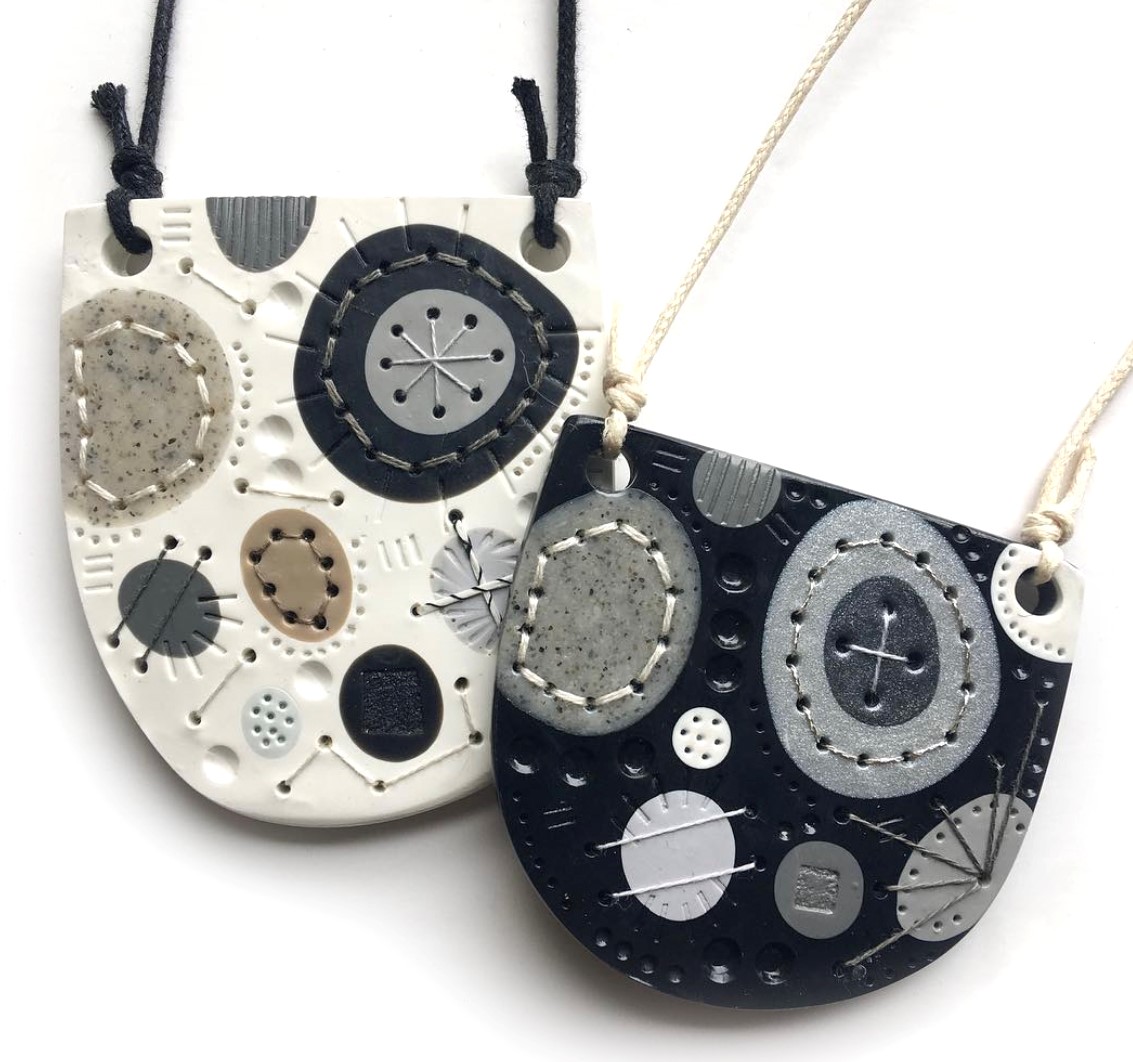 Heidi Helyard is a prominent polymer clay artist who enjoys mixing bright colours and mediums including fibre in her polymer pieces.
As a creative artist, Heidi has worked with embroidery, weaving and other fibre art for many years.In 2017 she started incorporating polymer clay into her fibre art pieces. This evolved into incorporating fibre into polymer clay! Small wall hangings morphed into wearable pendants. Then came earrings and other jewellery-related items.
Heidi's works are one-off, small-scaled pieces of wearable art. – the polar-opposite of mass-produced fashion jewellery flooding the market. It is important to her that her pieces are instantly recognisable as a Heidi Helyard piece.
Heidi will have copies of her book, Creative Polymer Clay, available to purchase on the day.
https://heidihelyard.com/