Inspiration from Heritage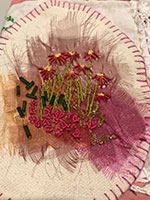 This is the fourth and last in our series of events and focuses on Inspiration from Heritage. Some suggested venues include Newstead House, Ormiston House/ Ipswich however this will be negotiated closer to the date.
The idea is to use this environment to assist you in creating a piece of work which has been influenced by the setting. This piece will form part of the collection of 4 or be a stand alone piece. The size and composition of your piece is individual choice.
At the December meeting those who participated will be asked to share their work with the group.
Event Details
| | |
| --- | --- |
| Date | Fri 21st Oct 2022 9:00 am |
| End Date | Fri 21st Oct 2022 2:00 pm |