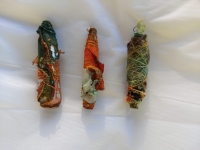 ATASDA Members sharing knowledge and ideas in a friendly, relaxed setting.
Members and friends can try their hand with make and take, or just watch the demonstrations at the introductory sessions run by our lovely members.
Drop in or stay all day....
Felted edge treatments using pre-felt [$5], Japanese stab book binding, fabulous fabric beads, draw to stitch mark making, shibori teatowel or bag using indigo [$5], crazy patch and more….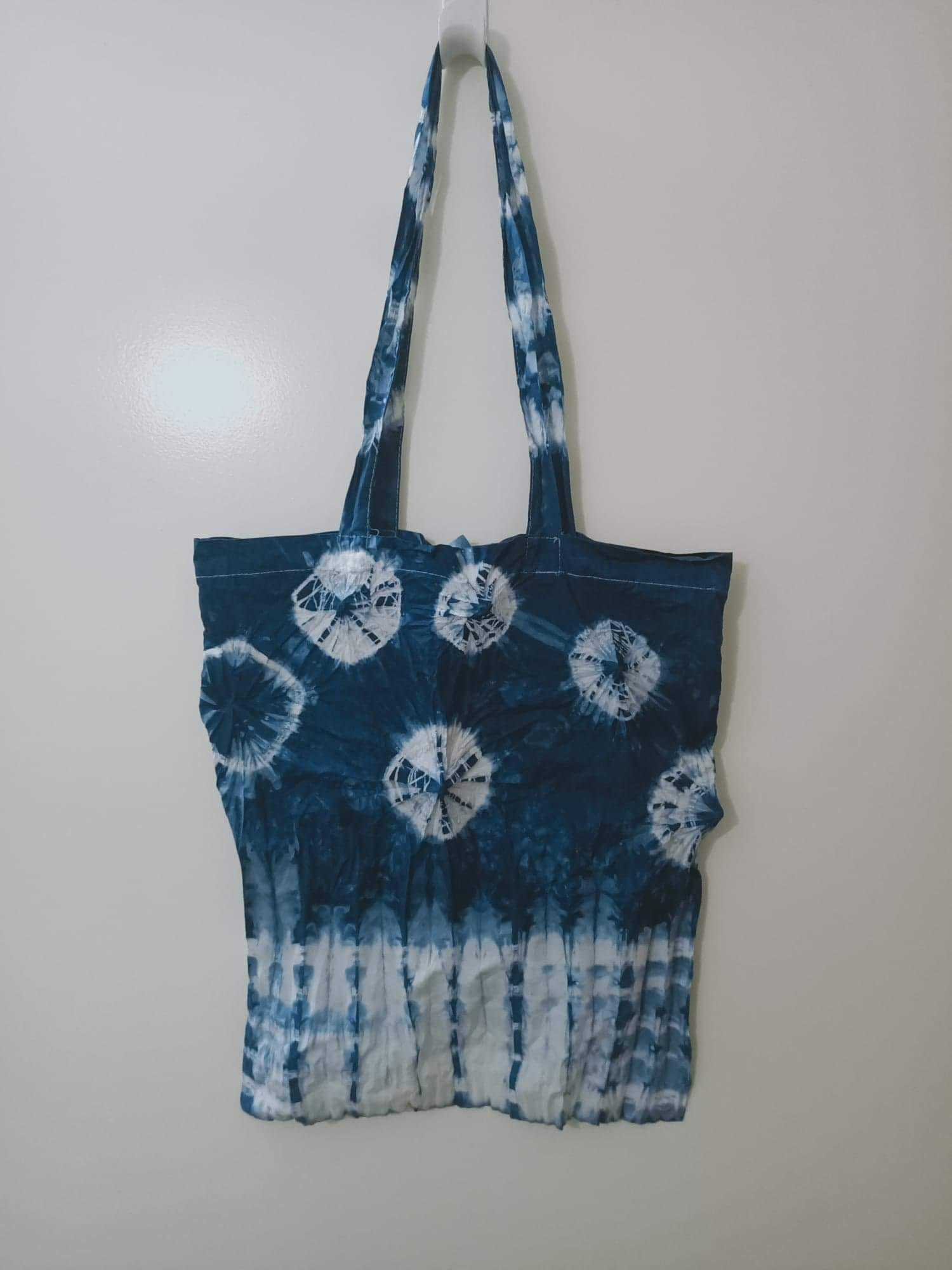 Shibori with Indigo - Lynne Britten
Learn the basics of indigo dyeing and shibori. A totally hands on hour long class where you will manipulate your tea towel or bag with folding and twisting, string and rubber bands, so that it will resist the indigo dye and create a pattern. Each piece created is an individual art work based on hundreds of years of Japanese tradition.
Your choice of a cotton tea towel or carry bag. PLEASE bring a plastic bag to carry your wet piece home in and it would be appreciated if you could also bring your own rubber bands and string and possibly a good size, straight sided PET or glass bottle (e.g. empty wine bottle).
We will provide the indigo vat and gloves and expertise and more rubber bands and string and useful stuff.
[$5 fee payable to tutor for materials]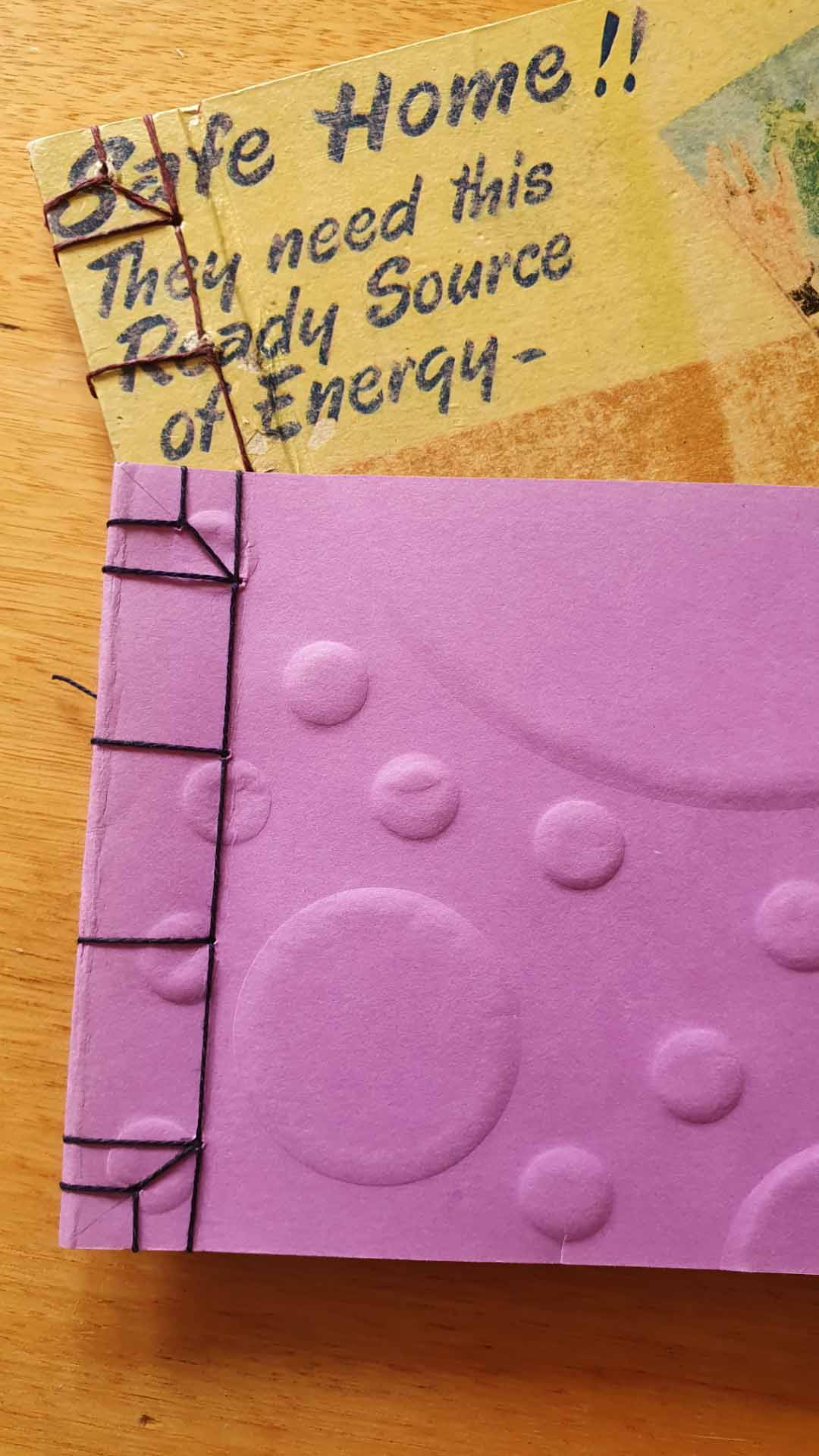 Japanese Stab Binding - Jane Gee
Learn how to use the simple, yet very elegant technique of Japanese Stab binding. Can be used with any materials, fabrics, papers to make a book……………. a very useful binding stitch to have in your box of tricks.
[No additional costs for materials]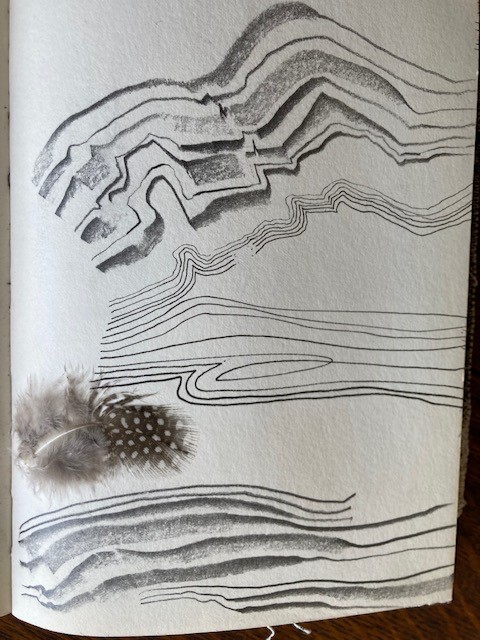 Draw To Stitch – mark making - Sarah Lazarus
Explore the extraordinary range of expression you can achieve by making marks on paper. Charcoal, graphite stick, ink markers, fibre-tipped pens, brush pens, wax crayons and sticks from the garden will be used to take a walk on the page. Each of these tools has its own characteristic tone, line, and texture. These qualities will make themselves known by scribbling, circling, cross-hatching, and dotting. The tool itself will draw you along.
[No additional costs for materials]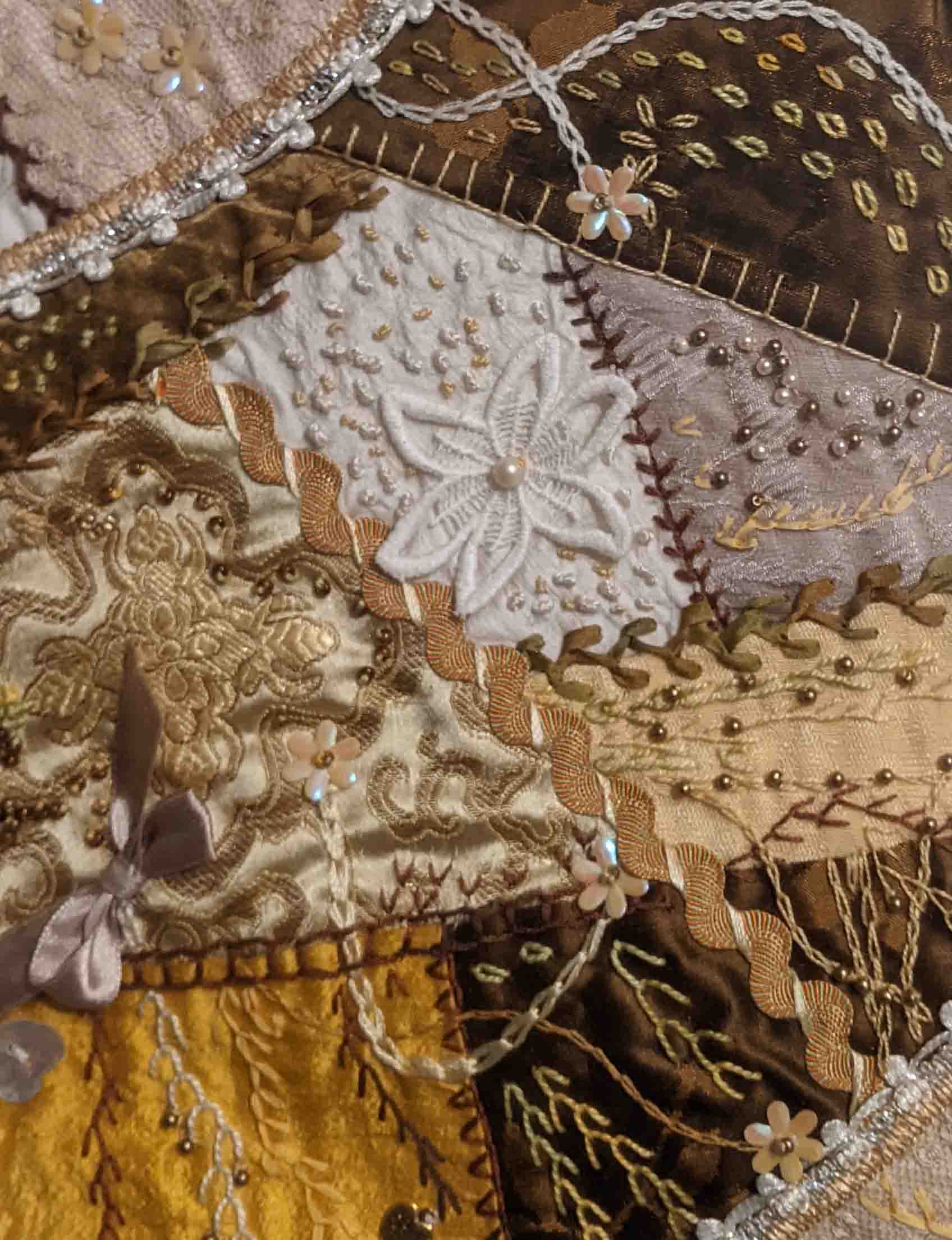 Crazy Patch - Marie Cross
Make a small crazy patchwork sample…could become a book cover, a purse etc.
All fabric and embellishments provided. Sample will be handstitched. Bring standard sewing kit along with any special fabric or embellishments you may want to use in your work.
[No additional costs for materials]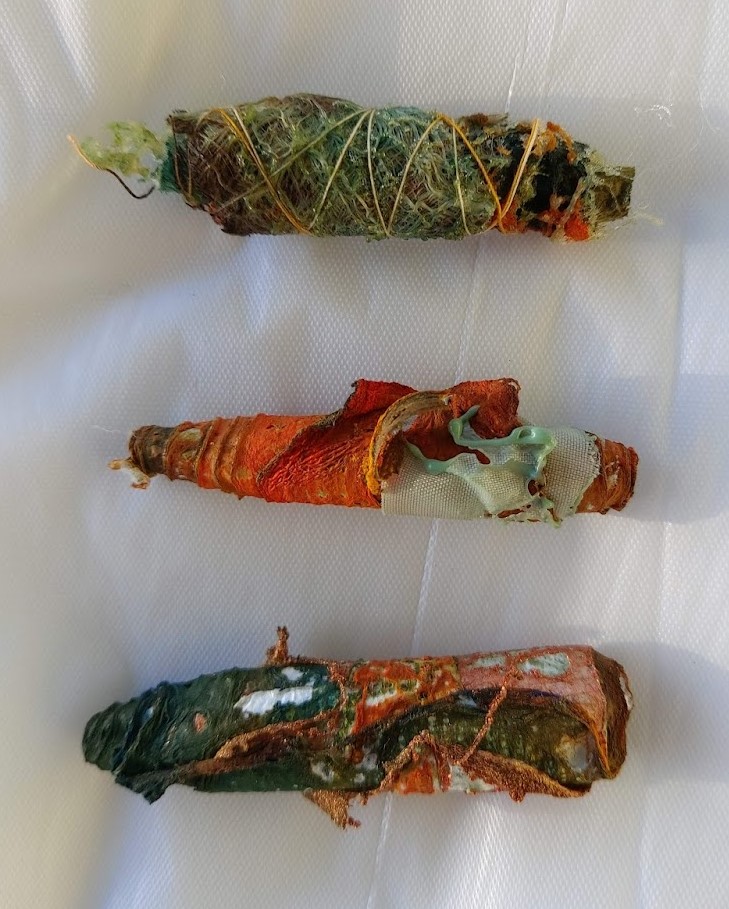 Fabric Bead Making - Coral Parker
Learn how to make fabric beads using fabric, tyvek, lutradur and a heat gun. Use wire or cotton to hold the fabric and then heat to melt and distress the bead. Your finished beads can be used to embellish any project.
[No additional costs for materials]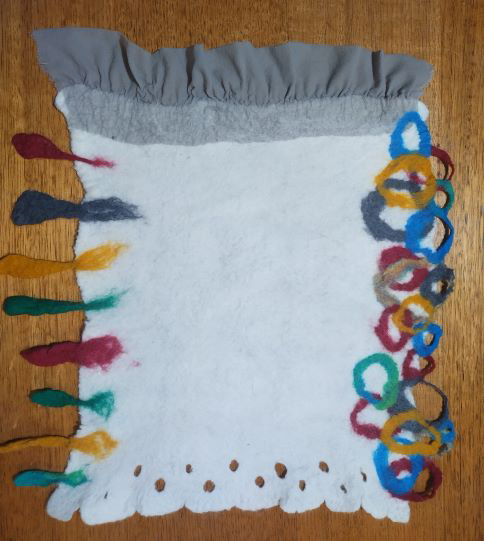 Exploring Felt Edgings - Jo Simpson
Find out how you can finish a piece of prefelt to add interest. Stitching, layering, making holes, adding silk – so many ways to finish edges. Come and have a play and take home a wonderful sampler of your investigations into techniques that can be used to finish a scarf, a throw, a bag or any other felted piece.
[$5 fee payable to tutor for materials]
Bring your friends along and join the creative fun. BYO mug, morning tea & lunch.
$25 per person, Please pay the entry fee online as you register but payments will also be taken on the day (some activities also have a small fee payable to Tutors for materials).
Please book in so we can get an idea of numbers.
Don't forget you have to be double vaccinated to enter the venue.
Any questions? Email This email address is being protected from spambots. You need JavaScript enabled to view it.