Journeys Exhibition - Frayed Group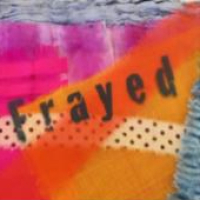 Frayed Textile Artists present their third exhibition Journeys.
The word "journey," originally a literal unit of time and travel, has become a metaphor for the experience of living life with all its ups and downs. During the pandemic, our journeys have been much closer to home.
The Artists' work is expressed through Journeys – physical and via personal experiences. The work encompasses Journeys in the world and Journeys in their chosen textile medium. This Journey is celebrated by creating a drawing in thread, an imprint on fabric, creating a quilt or a collage. All our Journeys combine to form the threads in the rich tapestry of life.
In this exhibition, we Journey into a world of possibilities – we would love to share our adventures with you.
Open Friday, Saturday & Sunday 10am-4pm, Sunday 10 April closing at 3pm. Not open Monday-Thursday.
Free Entry.