NSW Quarterly Meeting Jun 2021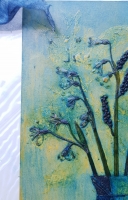 Come to the quarterly meeting and feed your textile enthusiasm. Enjoy Show and Tell, be inspired by the speaker, hear the latest Branch news and connect with textile artists.
This meeting day also includes the ATASDA Branch AGM.
Our guest speaker is Lisa Shepherd, a grant recipient who undertook printmaking course. Hear and see how Lisa's art practice has developed, and the media she uses to express her creativity.
Numbers are limited but have been increased from those in the attached document. Registration is appreciated but not compulsory.
Please read and understand the COVID Safe Health and Safety Plan before attending.