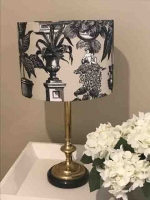 Have a lampshade that you love that looks tired and needs updating? Been unable to find a replacement shade?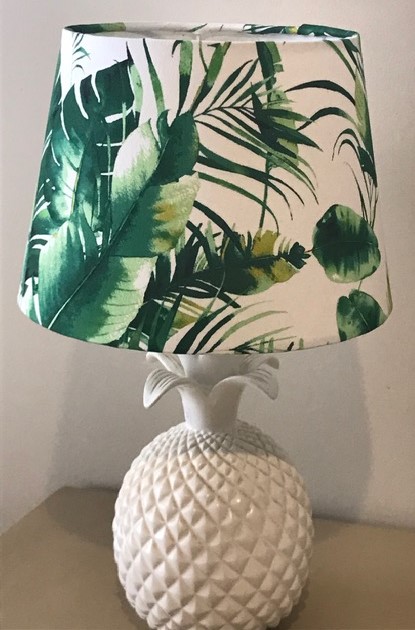 Come along to this fabulous one day workshop and learn how to upcycle and give your lamp a new lease of life.
If you have special piece of fabric, maybe one you have printed yourself, bring it along to transform it into an attractive lampshade.
Gain the skills to make your own bespoke lampshade, including fabric placement & planning, measuring & cutting, and lampshade construction. Additional techniques such as piping, will also be demonstrated to give other homewares, such as cushions, a professional finish. At the conclusion of the workshop you will have made a 35cm diameter drum shade using your own unique fabric to create a bespoke lampshade.
Bring along a 120cm by 40cm piece of light to medium weight woven fabric, preferably cotton, linen or cotton/linen blend to use. Knitted materials, heavy weight velvets & satins are not suitable.
Materials fee includes lampshade drum frame, lampshade paper & tape.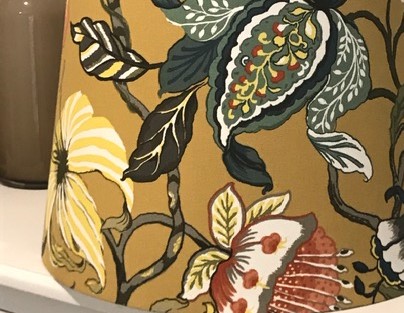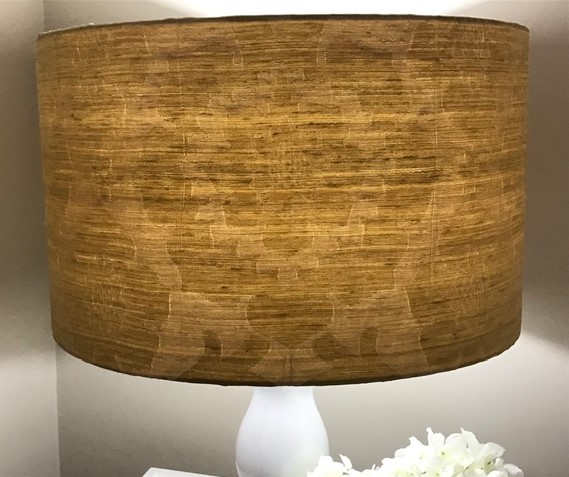 Karen has always had a love of fabric, inspired by her mother, who loved to sew and make clothes. Karen's earliest memory is one of making sheets out of her mother's fabric scraps for her dolls. This lead to study to be a Textiles and Design teacher, gaining a Bachelor of Education degree. Karen has taught in schools for over forty years, teaching Textiles to a range of students.
Karen has always had a passion for Interior Design, having always designed and made soft furnishings. Karen is currently making bespoke shades for a company that upcycles lamps.