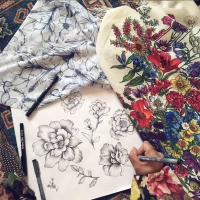 Draw and create your own Textile Print Design, and gain an understanding of the processes involved in the beautiful world of textiles. Step by step you will be guided to plan, hand draw and digitise your design. Play with colour, movement, scale and layout. Use tools in Photoshop to develop and manipulate your unique textile print. Roberta believes everyone can tell stories through designed prints, textures and colours, an artistic expression of yourself.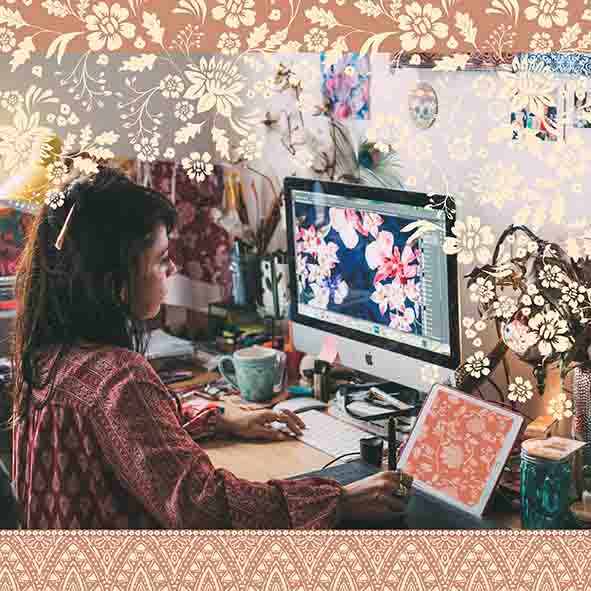 Over 2 days you will develop an overview to understanding the textile design world. Firstly, learn to look for inspiration with a 'textile designer's eye', and gradually transform your ideas into reality. You will learn how to brainstorm your ideas, using mood boards and looking at colour trends and more, to visualise and plan your textile designs. You will be guided by Roberta to create & draw your elements, learning specific drawing techniques that pay attention to outlines, shadows, movement, light - reference books will be available.
Once your elements are ready they will be scanned & loaded onto your laptop. Then, from pen to screen, Roberta will teach technical processes in Adobe Photoshop including how to clean and develop your elements. Use brushes, layers and basic Photoshop tools to manipulate the elements, pattern and dimensions. Delve into quality, resolution, scale, and how to make choices for various textile purposes. Play with colours, filters and layout to finalise your own exclusive artwork.
Laptop required. Materials fee covers Roberta's custom-made instruction booklet.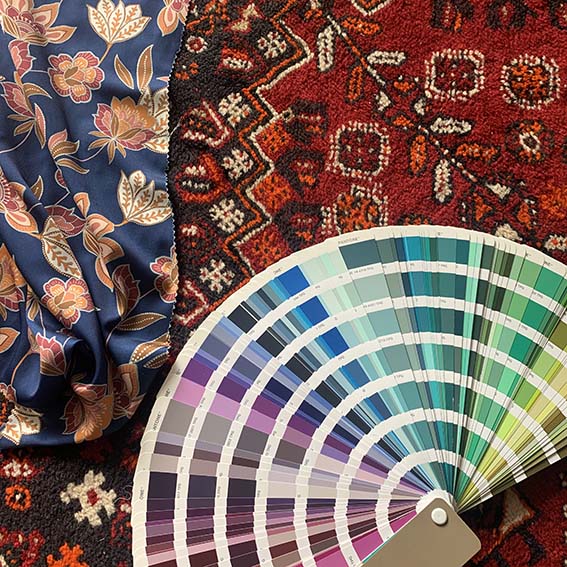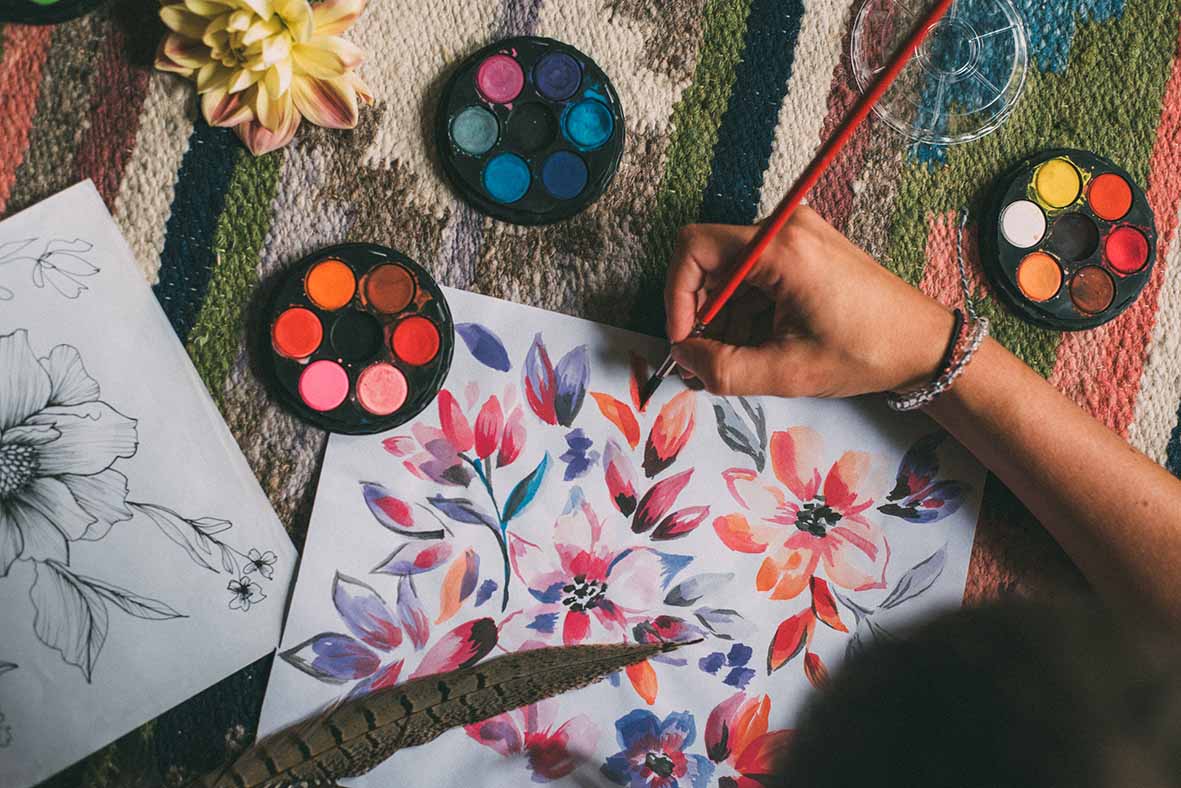 Roberta Motorfano is an Italian-Mexican Textile and graphic designer with 15 years experience, based in Australia but with her heart and mind all around the world. Growing up in Como, the Italian capital of silk, Roberta has been surrounded by colours, textiles, history and art. She creates exclusive prints for local and international fashion brands and homewares. She believes that prints and colours are an essential part in our lives, how we express ourselves.