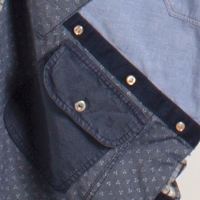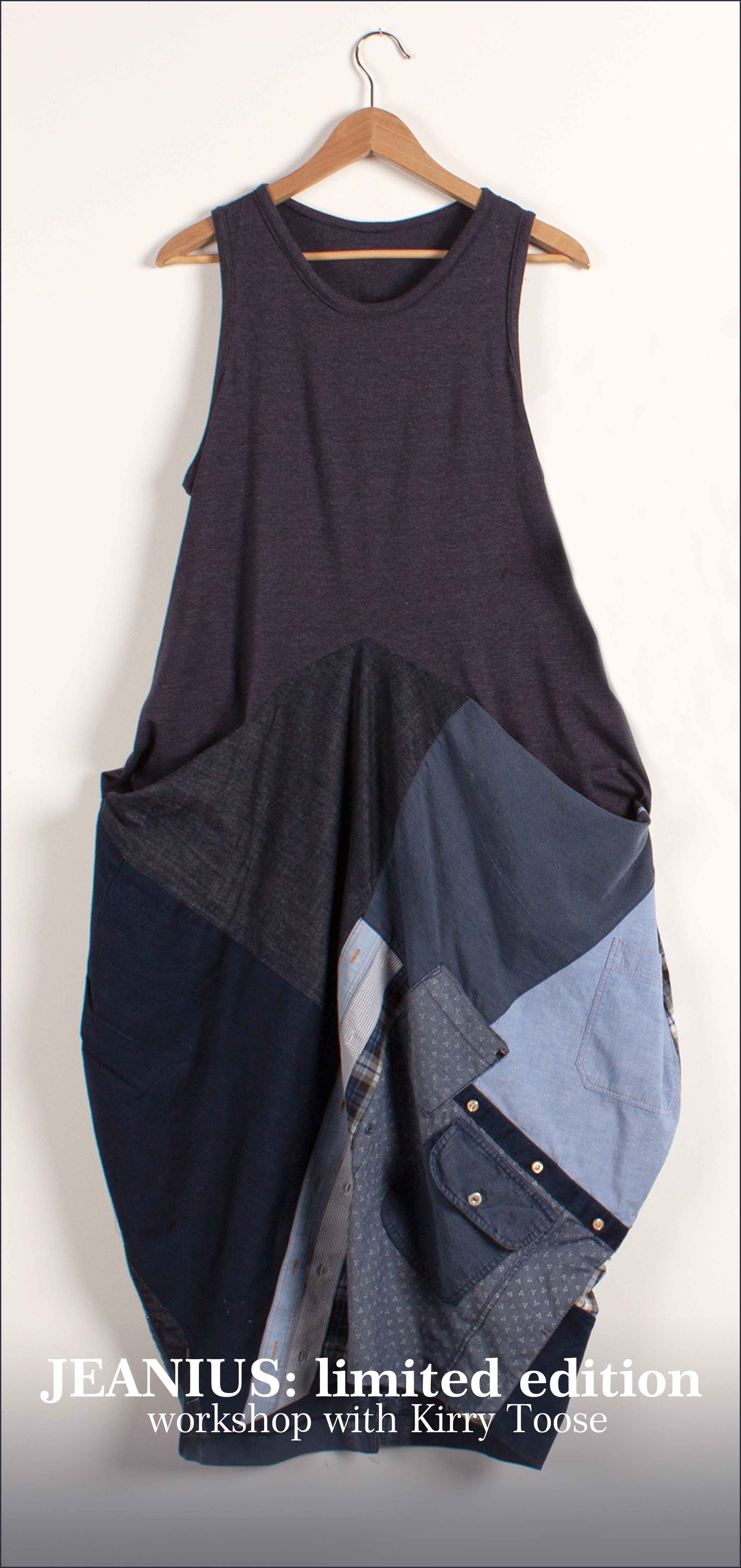 Transforming the everyday, the worn and discarded into the wearable, through the deconstruction and recycling of previously loved items.
Working with your personal themes or concepts, re-imagine your wardrobe through play, with re-cutting and assembling, embellishing, insertion and addition.
Have lots of fun by breaking the boundaries; whilst learning to problem solve through design, extending your sewing skills, exploring numerous techniques and products.
Kirry will supply each participant with her original pattern and instructions. The pattern is graded to suit all sizes. She will lead participants through the design and construction of their own unique garment, helping them follow their own creative path over the two days. Many techniques will be taught, as Kirry shares her technical and artistic skills.
Bring along treasured fabrics and garments you can't bring yourself to throw out and inject them with new life by creating this transformed garment that Kirry will guide you to construct.
Begin early, by looking in St Vincent de Pauls, Good Samaritans the Salvation Army, second hand stores even your households' wardrobes. Search for men's shirts. ties, dresses, jumpers and knitwear- whatever takes your fancy. Avoid synthetics. You'll need to buy 2.2 metres of jersey fabric for the base. As dyeing is not part of this workshop, try to coordinate colours and tones, but don't be too structured about it! Bring along these fabrics and pre-loved garments and inject them with new life by transforming them.
Kirry says "There is always a question mark as to where wearable art sits in the traditional exhibition/art area. I try to define myself on my own terms in this art genre.
My longstanding educational and practical undertaking in art wear, and subsequent installation work are optimistic in their intent and essence. The goal is towards breaking down the perceived barriers of fibre and using the body as an integral part of the installation."
Kirry Toose is a life-member of ATASDA who has worked professionally as a designer in the fashion industry and has skills in pattern drafting, fine needlework, silkscreen and photographic printing, applique and machine embroidery, all of which she employs in her garment designs.
During this time of COVID 19 ATASDA seeks to protect all those who attend its activities face-to-face by requesting evidence of full vaccination. You may send your proof of vaccination to This email address is being protected from spambots. You need JavaScript enabled to view it.