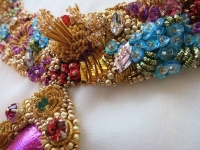 Have you noticed that garments like floaty maxi dresses, flared pants, ponchos are de rigueur today?
There is a resurgence of patchwork, embroidery, crochet and knitting. This is a full revival of the 1970s!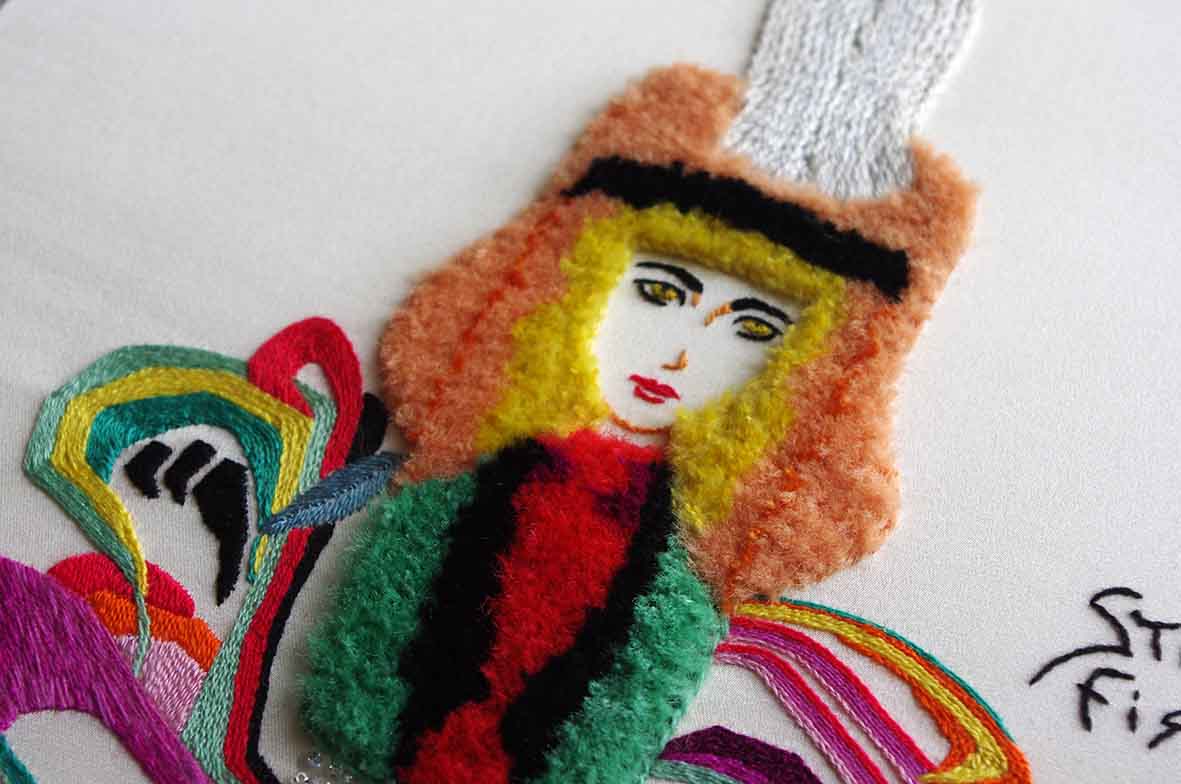 Mary Brown is a captivating tutor, who will delight us with her knowledge and passion for the art, culture, fashion and design of this colourful era. You will learn techniques in Surface Stitching, Applique, Goldwork and Bead & Sequin Embroidery that were so loved in 1970s fashion and textiles. You will have hands-on experience after each demonstration.
Mary will kit up materials for Goldwork and Bead and Sequin Embroidery, but if you have a stash of these materials, do bring them to the workshop. Gather embroidery threads and knitting yarns, offcuts of materials for appliques and fabric to work on. Pack notepad, pen, pencil, a frame, scissors and the usual embroidery accoutrements. A detailed Requirements List will be sent out to participants closer to the workshop.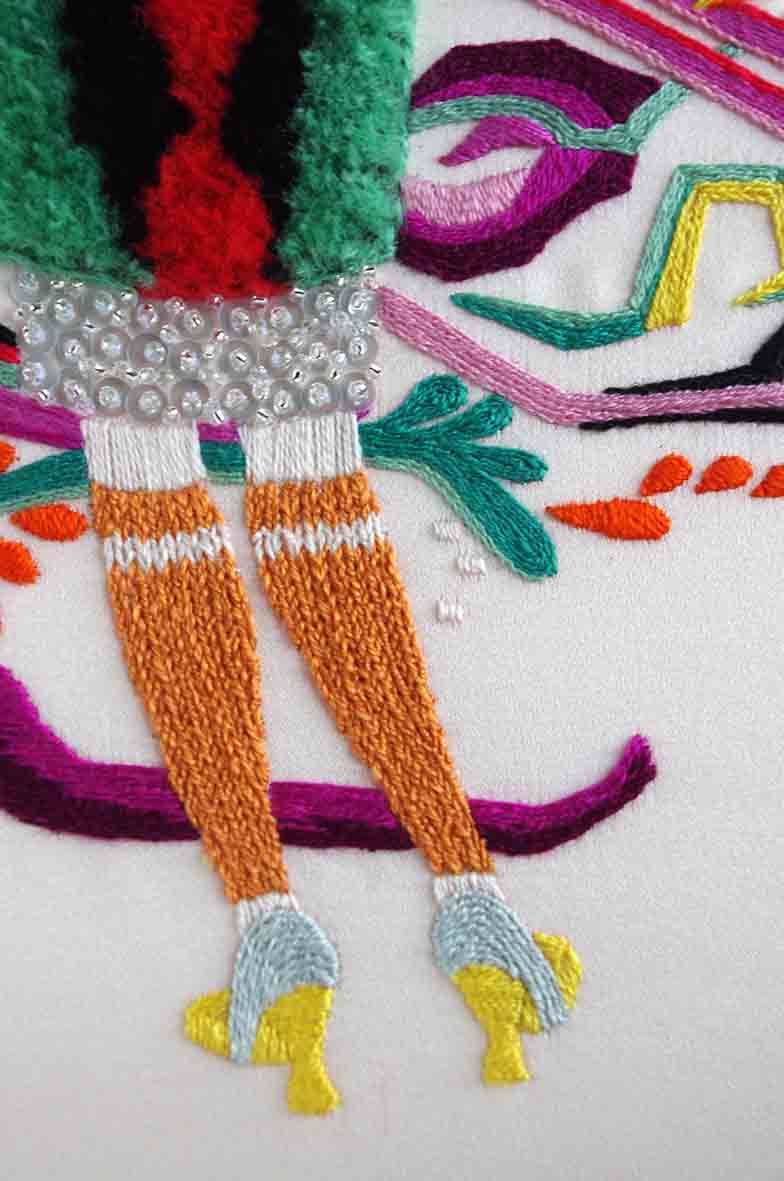 Mary Brown was a Visual Arts Teacher in Senior Colleges for 25 years and a Sessional Lecturer in the Fashion & Textile Department at UTS for 10 years. After doing the Certificated Course at the Royal School of Needlework at Hampton Court UK, she joined the Embroiderers' Guild NSW, eventually becoming one of their tutors. She designed and is the coordinator of the 2 year modular Contemporary Stitch and Design Course at the Guild. Currently she is curator artist for an exhibition at the Guild at the end of 2022.
During this time of COVID 19 ATASDA seeks to protect all those who attend its activities face-to-face by requesting evidence of full vaccination. You may send your proof of vaccination to This email address is being protected from spambots. You need JavaScript enabled to view it.