Marie-Therese Wisniowski - In Pursuit of the Artcloth: Disperse Dye & Transfer Printing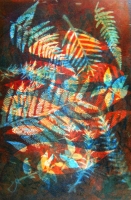 Sublimely vibrant and richly coloured artwork! These words describe what you will make when you learn Marie-Therese's dye sublimation process (transfer printing). This technique has been developed by Marie-Therese for participants to use, to translate their visual experiences of landscape into a new, artistic expression using disperse dyes.
Participants create their own custom dyed fabric using disperse dyes via direct imaging, experimental and layering exercises. We apply painted, textured, printed imagery onto papers with disperse dyes and then transfer print them to polyester and blended synthetic fabrics to create a suite of colour and pattern studies via an iron or heat press. Participants are also introduced to the tutor's signature MultiSperse Dye Sublimation (MSDS) technique featuring multiple layering and resists employing flora as 'the thematic' experience. The MSDS works imbue richly coloured, textural and vibrant 3-dimensional imaging to the cloth surface.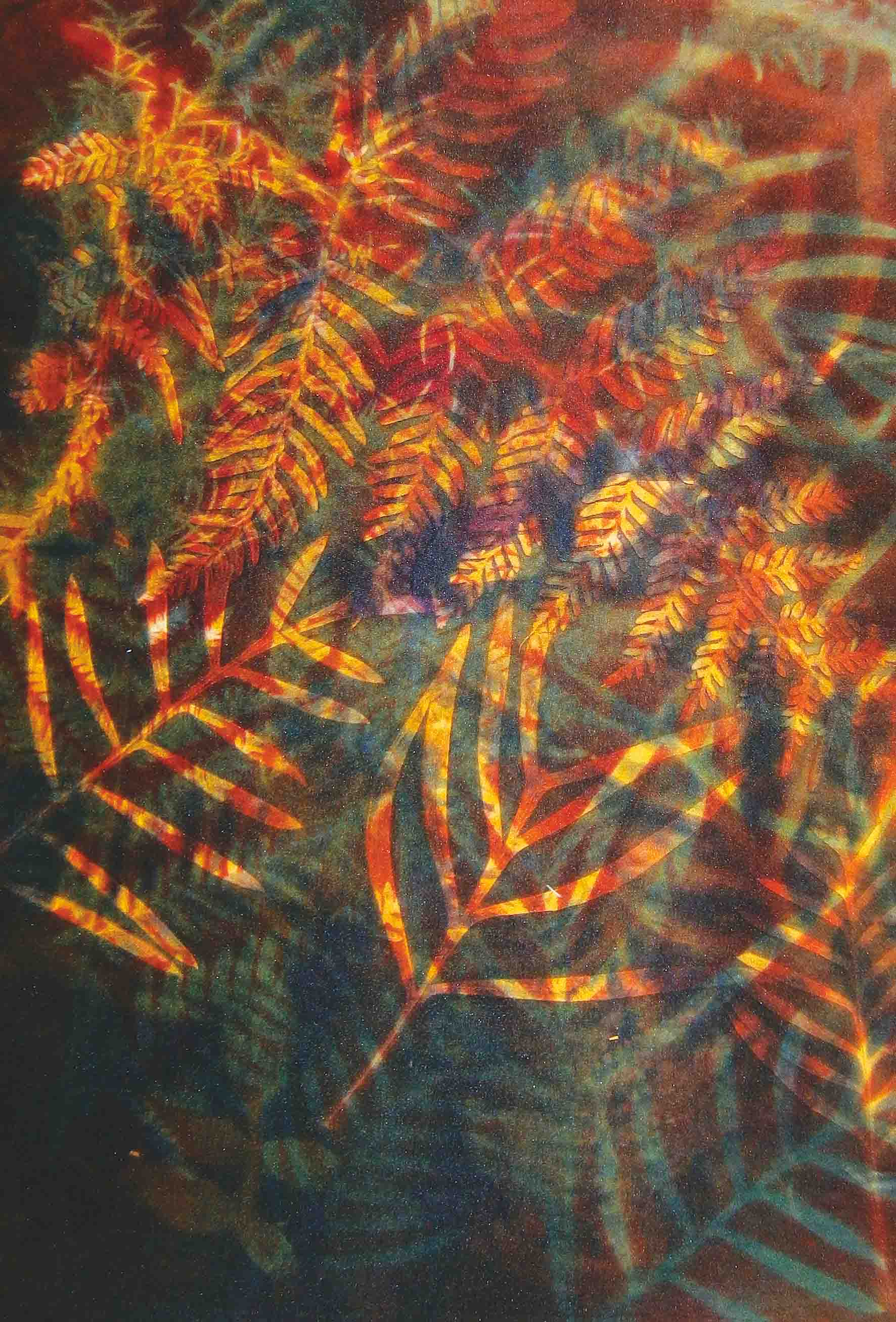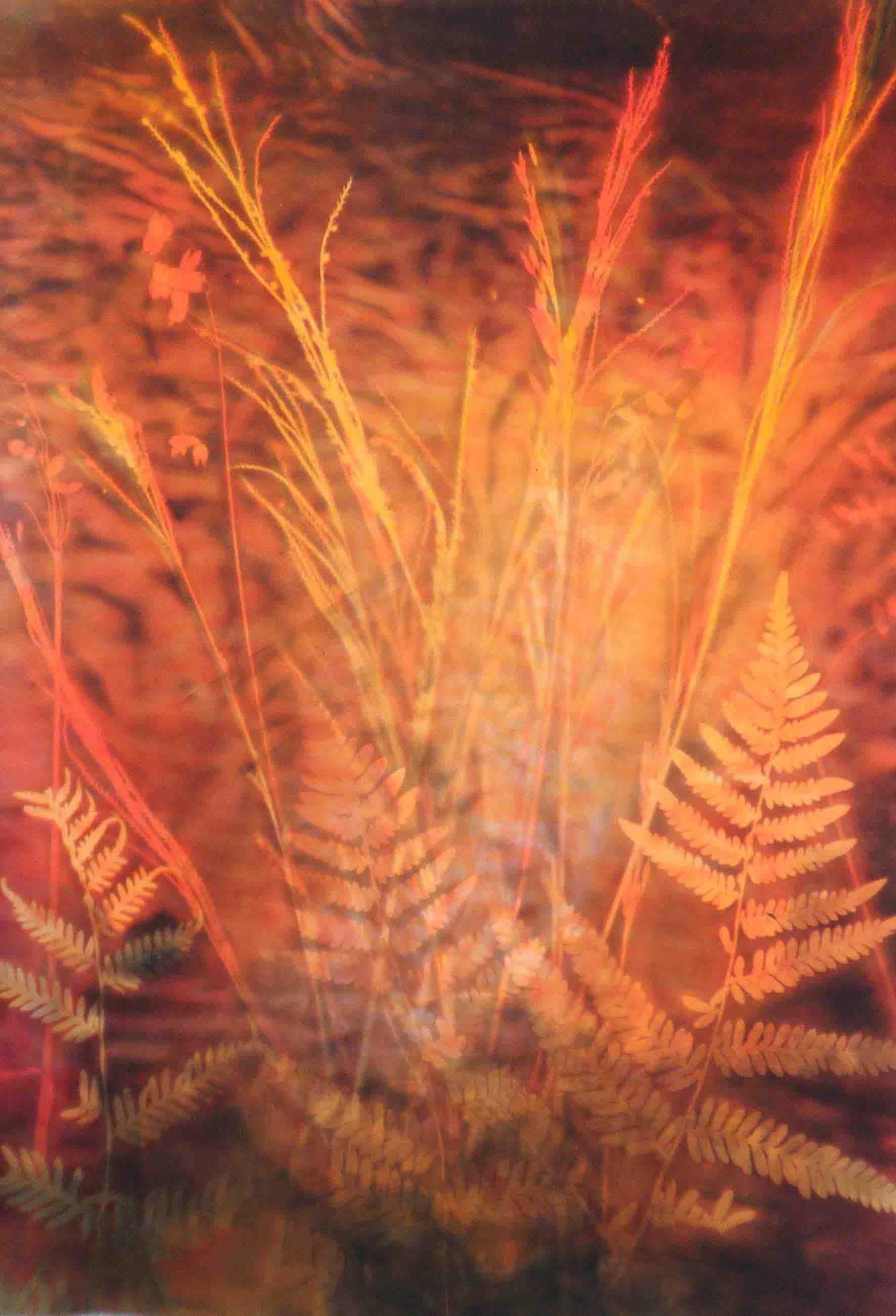 This is an exciting workshop, where individual instruction and experimentation forges the potential of each participant.
With these new skills you will be able to collage, layer, applique, hand & machine embellish your newly made fabrics into truly unique creative expressions.
All levels welcome to this two day workshop.
Marie-Therese Wisniowski works full time as a studio artist, researcher, author, curator, speaker & tutor and is the Director of Art Quill Studio, The Education Division of Art, Quill & Co. P/L at Arcadia Vale in New South Wales, Australia. She is a casual lecturer at the University of Newcastle, Australia. In 2009, she curated the inaugural international 'ArtCloth: Engaging New Visions' exhibition that was held at Fairfield City Museum and Gallery, Sydney, 29th August to 11th October 2009 which toured nationally until 2011.

She specialises in the area of ArtCloth, artist printmaker books and limited edition prints. She has created signature techniques that she has named "Matrix Formatting" "Multiplexing" and "Low Relief Screen Printing" (LRSP) in her silk screened works and "MultiSperse Dye Sublimation" (MSDS) in her ArtCloth works using disperse dyes on synthetic fibres. She has conducted workshops and lectures on these and other techniques which she tutors at international and national conferences, forums, textile/print groups and in university courses.
https://au.linkedin.com/in/marie-therese-wisniowski-60452564
Event Details
| | |
| --- | --- |
| Date | Sat 21st May 2022 9:30 am |
| End Date | Sun 22nd May 2022 4:30 pm |
| Cut off date | Sat 7th May 2022 5:00 pm |
| Price | ATASDA Members $200 Non-members $250 Materials Fee $20 |
| Location | Epping Creative Centre |
Workshop Information
Payment information
Materials fee
On the day
Photography
Safety
Special needs
Cancellation Policy
Pay a deposit to secure your place in a workshop as they fill quickly
The deposit of $31 for a one day workshop and $62 for a two day workshop is non-refundable
Remainder of payment is due 4 weeks before the workshop
Non-members pay a higher price for workshops so join now to get the members' rate
Non-members are not included in ballots if the demand is greater than available places
For Textile Tasters, full payment is required when you register.
Material fee to be paid directly to the tutor at the workshop.
On the day
Bring your own lunch and mug, morning and afternoon tea is provided
Please arrive early so you are unpacked and ready to start at 9.30am
Tutors finish teaching at 4pm, so everyone can help with the cleanup. Participants leave at 4.30pm each day.
Photography
We may take photographs during the workshop for use in ATASDA promotional material. If you do not want to be photographed please advise the workshop helper at sign-in.
Before taking photographs for your own records, check with the workshop helper first, as some tutors do not allow photography.
Safety
It is your responsibility to provide any personal protective and/or safety equipment required for the workshop, e.g. safety glasses, facemask, gloves. See workshop requirements list for additional items.
Special needs
Please email NSW Workshops before you book if you have special needs e.g. wheelchair access.
Cancellation Policy
If a workshop is cancelled by ATASDA your workshop fee will be refunded
Can't attend? You may be able to gift your enrolment, please contact NSW Workshops
If you cancel up to 4 weeks prior to the workshop your payments, minus the deposit, will be refunded
If you have to cancel within four weeks of the workshop due to extenuating circumstances, a partial refund may be given, please contact NSW Workshops