Come and see ATASDA in action on Saturday 10th October, just next to Sutherland Railway Station.
Members regularly meet to learn, share and challenge each other to extend their creative boundaries in their own textile arts practice.

See demonstrations and samples on display that involve the use of various techniques – types of dyeing such as eco-dyeing and indigo, felting, printing and mark-making, hand and machine stitching, weaving, beading, knitting and knotting, crochet and embellishment. Unusual materials such as metal, paper, cloth, fibres and plastics are utilised in ingenious ways.
Beth will demonstrate Sashiko, and Jenette will be doing Gold work while Helen makes Dorset Buttons. See Robyn's fibre vessels; Jacqui's knitted and felted bags, Coral's eco printed scarves pillowcases and bags.
Have a try at making felted balls, and creating surface design with mark-making products you may not have thought of…"

Meet the makers, book into a 1 or 2 day workshop to be held later this year or next year, or join up to start to further your creative textiles & surface design journey with ATASDA. All levels of experience are welcomed and encouraged!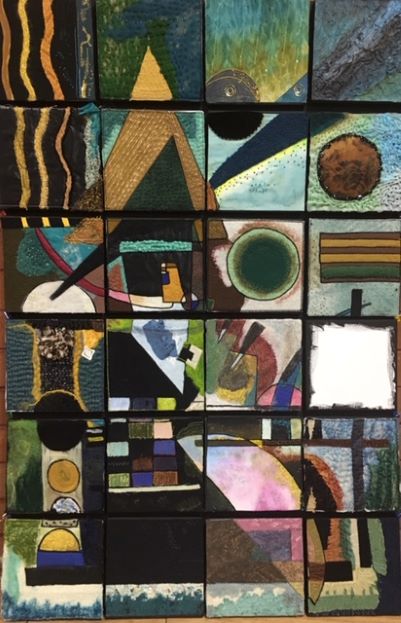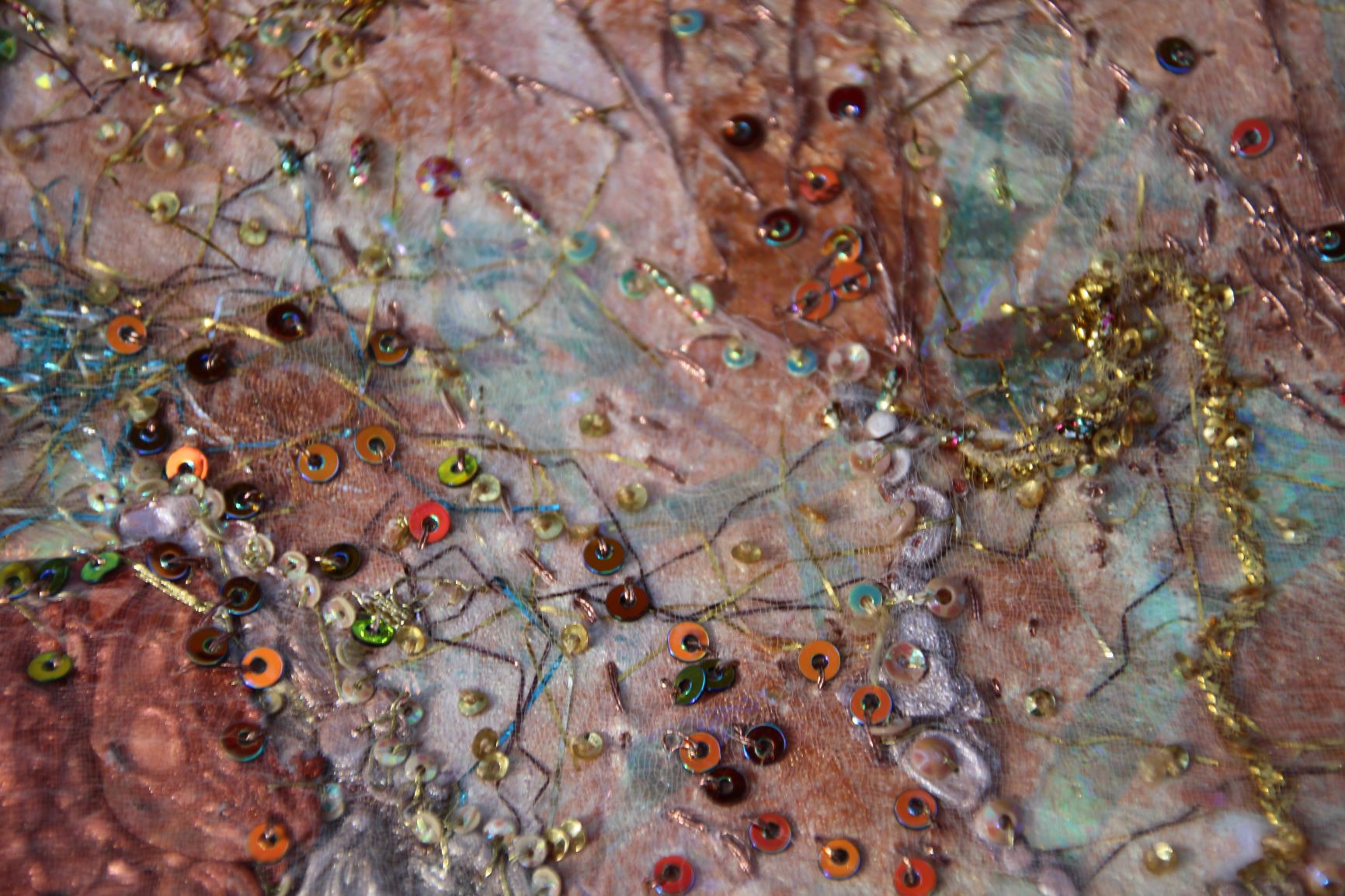 Images - a collaborative piece, based on Kandinsky, made by South Group members, and a detail of work by Nancy Conboy.
Please note the Covid Safe Health and Safety Plan Sutherland is in operation at this venue