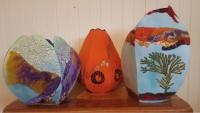 Visit the ATASDA South Group, at Sutherland, on the south side of Sydney.
Starting in February, participate in a 4 month Mini-workshop, learning from Robyn Eves to make beautiful fabric vessels of intriguing and organic shapes. A $60 fee covers tuition and some specific materials for the entire 4 sessions. The Mini-workshop will be held during (for part of) the regular hours of the social day. After registering, you will receive an email with requirements and payment options for the Mini-workshop. Please register your interest below.
You don't have to participate in the Mini-workshop to come along to South Group. If you prefer, you may bring your own textile activity and enjoy a regular, inspirational social time. Group members love sharing skills and welcoming new faces. Meetings are held on the second Saturday of the month. A $5 entry fee helps cover venue hire.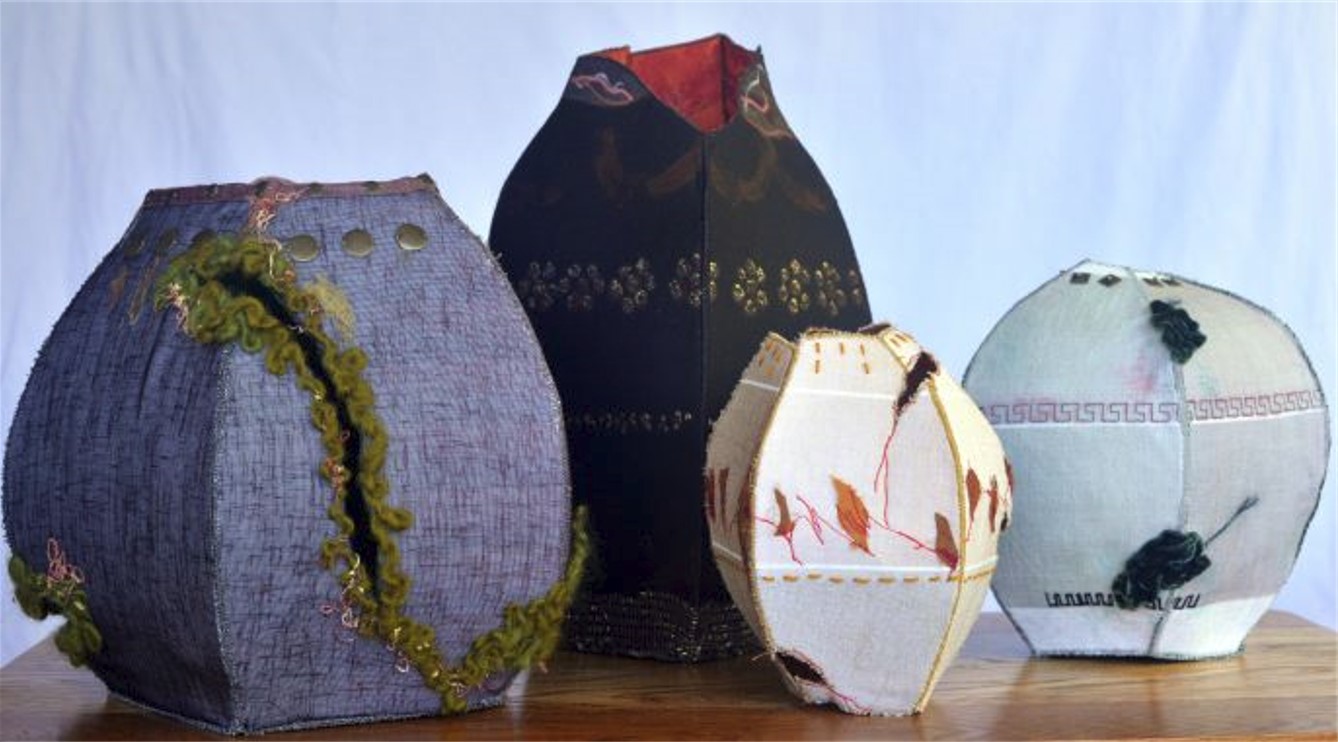 During this time of COVID 19 ATASDA seeks to protect all those who attend its activities face-to-face by requesting evidence of full vaccination.