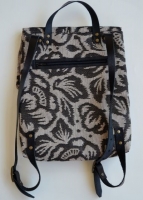 Cancelled Due to NSW Covid restrictions.
We hope to repeat this event soon. Keep and eye on the website.
Visit the ATASDA South Group, on the south side of Sydney. Group members love sharing skills and welcoming new faces. Meetings are usually the second Saturday of the month.
The focus for the day will be working with leather. Come and have a try, as Kathy Hawkins demonstrates some techniques.