Tara Axford - Creating your Sense of Place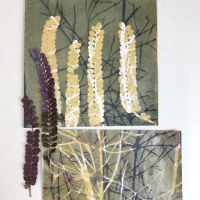 This 2 day workshop explores how to create a series of collage based artworks that combines elements to give a sense of place. Participants are invited to bring a handful of reference images of a place they have visited, or is special to them, that will serve as starting points.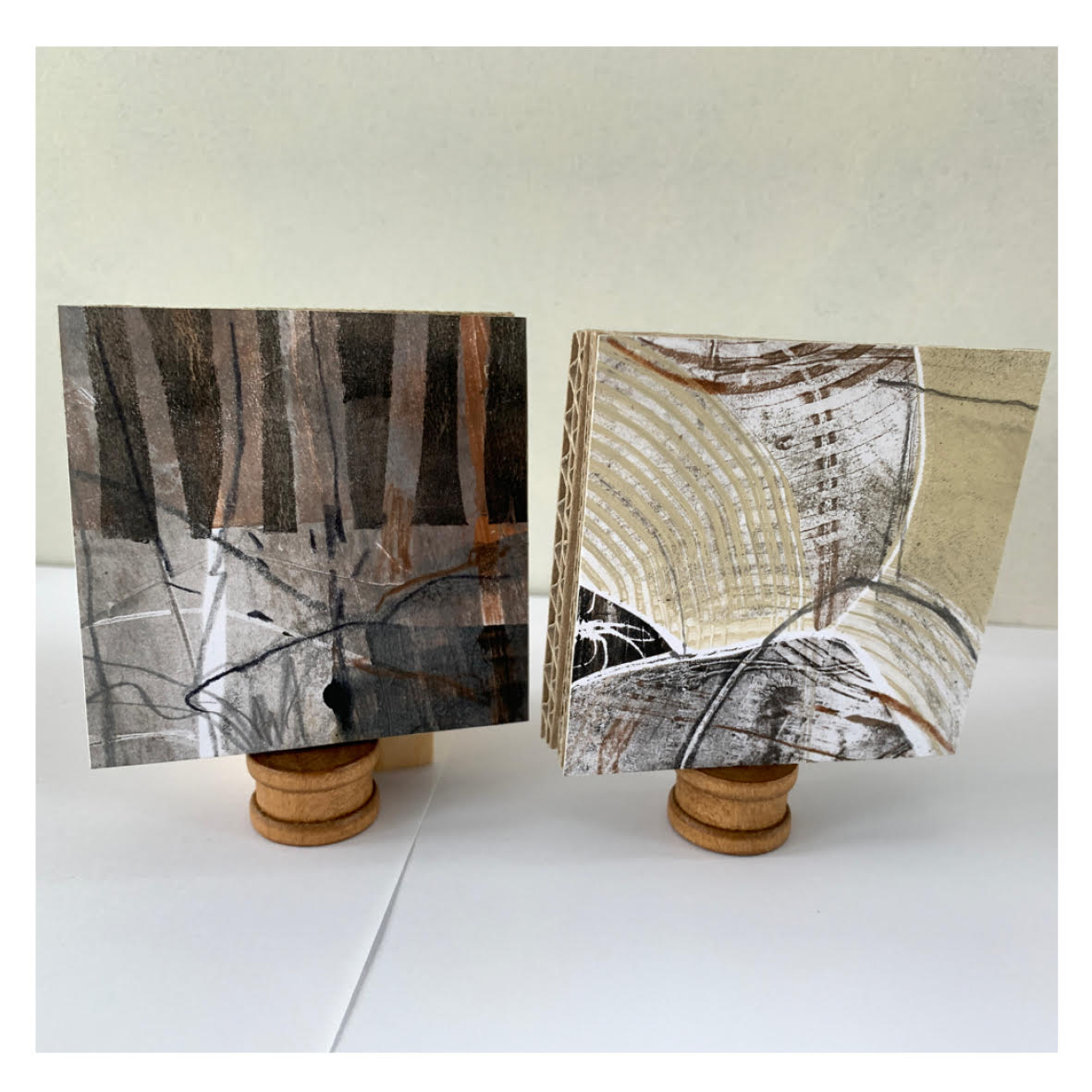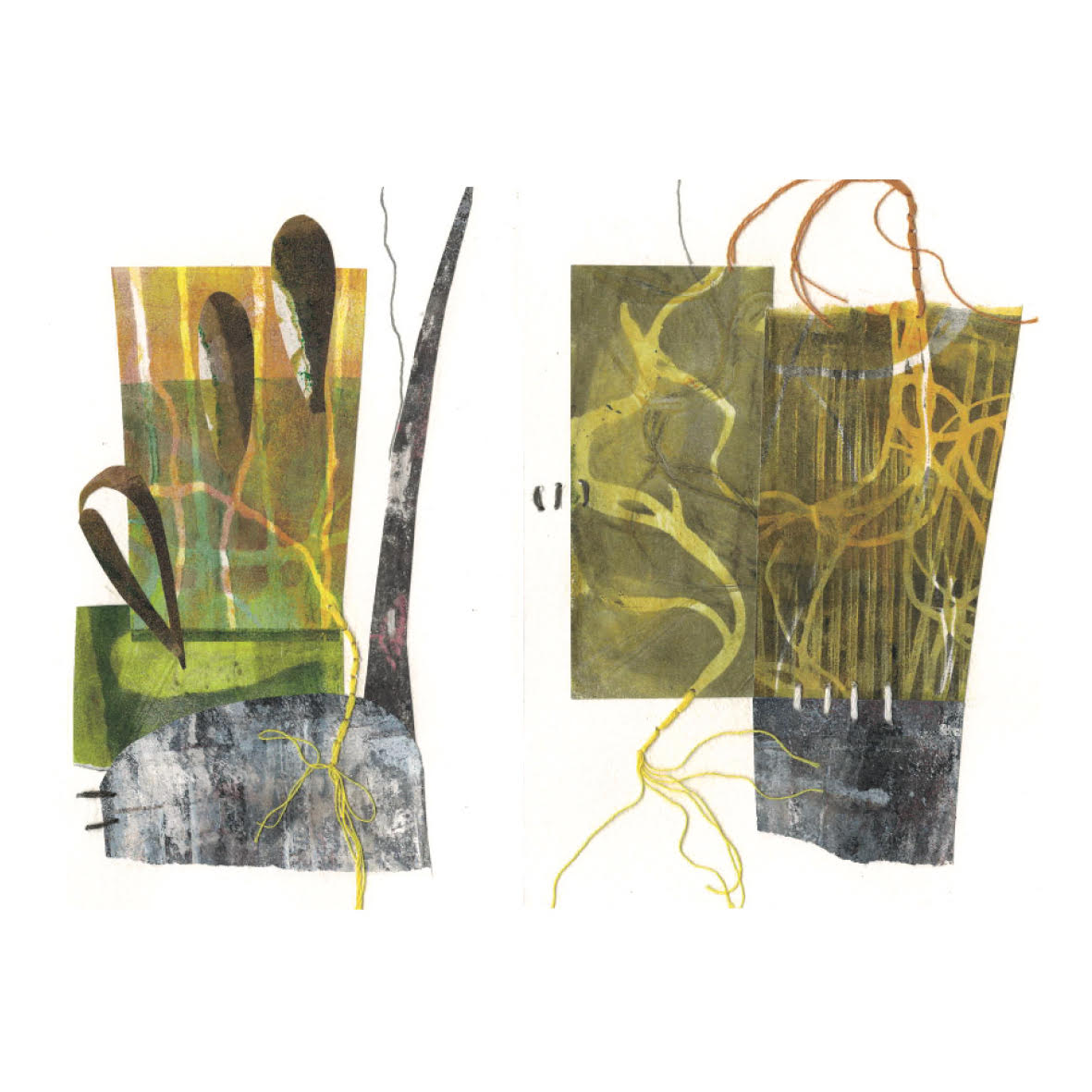 Day 1 Using our reference, we will look at textures, colours and mood as inspiration and use this to make mono prints using a gel plate. We will also look at experimenting with mixed media and mark making in creating other pieces to use in our collages.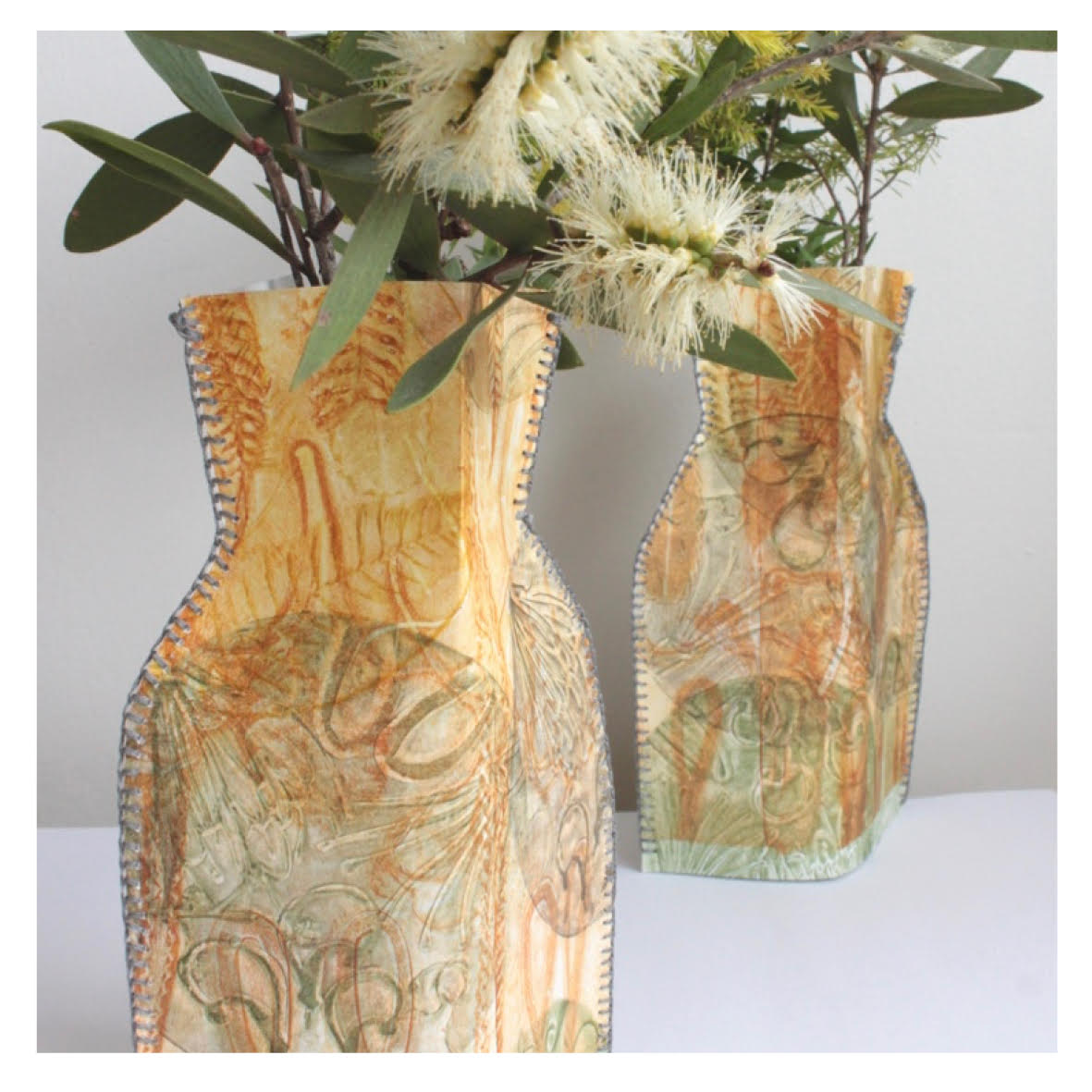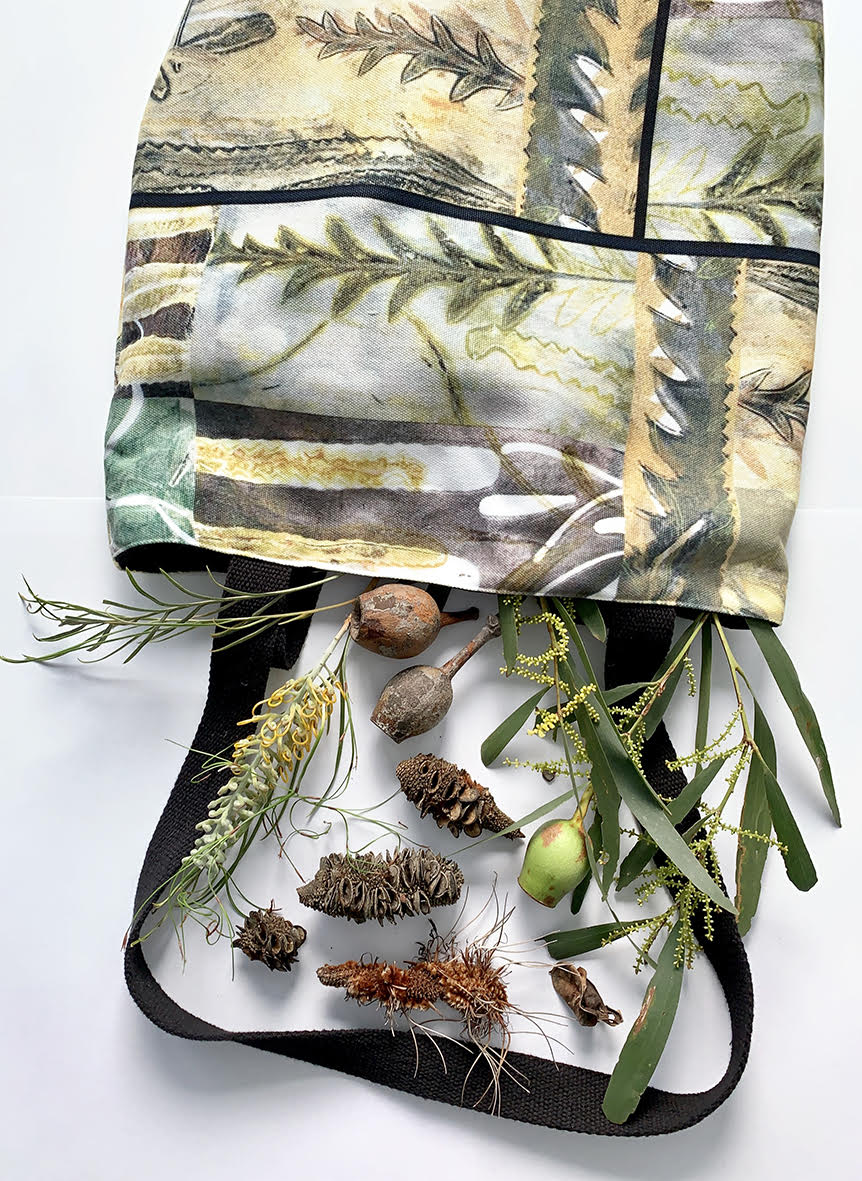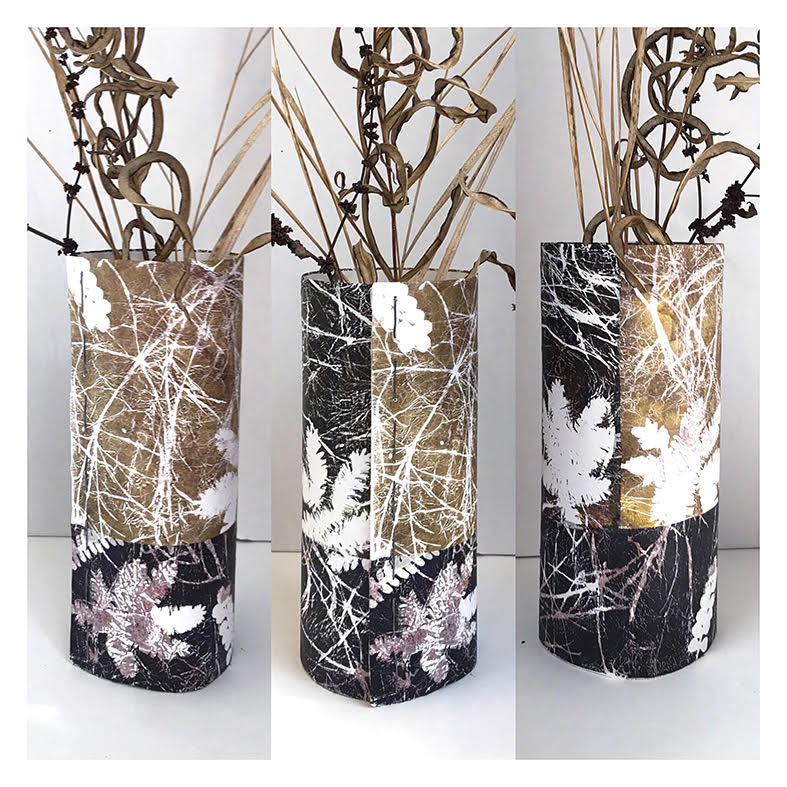 Day 2 Editing our mono prints we will look at bringing it all together to create a series of small artworks which distill the essence of a place. We will aim to capture the vibe rather than produce realistic representations. Using the principles of design we will create collaged pieces that can be used as the basis for other works, ie: textiles or paintings.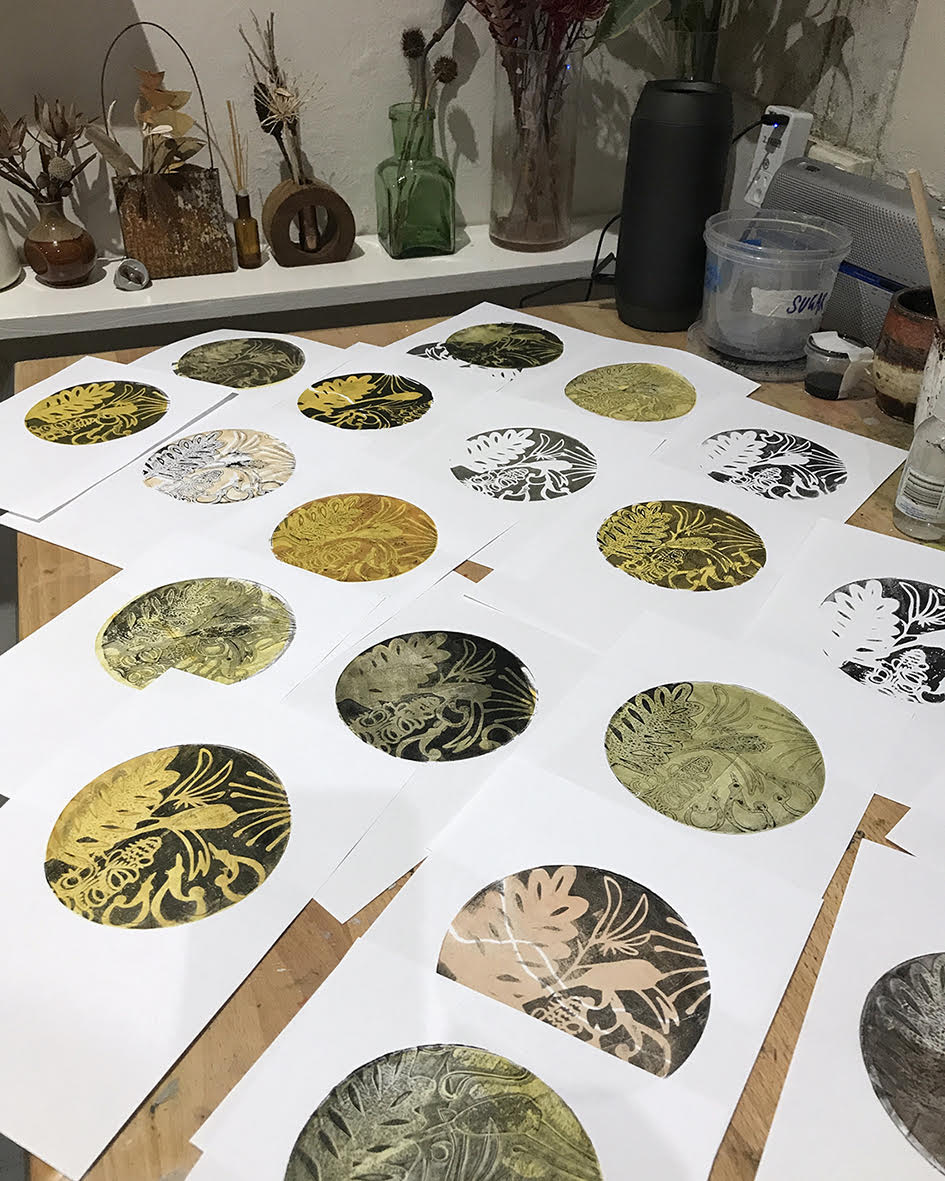 Tara Axford
As a mixed media artist working with monoprints, collage, fabric, thread and photography, Tara draws inspiration from her surrounds - both natural and urban. She seeks patterns, textures, imperfections. The forgotten, the weathered, the discarded appeal to her.
Tara's current practice is to explore her surroundings, a sense of place. She likes to 'zoom in' on an environment and work with that. That could mean photographing found objects, 'foraged' natural elements and the discarded - arranging it to be seen in a different way. She enjoys abstracting the essence of a place to create something new. So the viewer can also experience something they may have previously overlooked, with fresh eyes.
https://www.instagram.com/tara.axford
For more visit: taraaxford.com
Image credits: Tara Axford & students from Tara's previous workshops
If you are a current member, you will need to login to book at member prices.
Please do not attend ATASDA meetings or events if you have any Covid, cold or flu symptoms.
Workshop Information
Payment information
Materials fee
On the day
Photography
Safety
Special needs
Cancellation Policy
Pay a deposit to secure your place in a workshop as they fill quickly
The deposit of $31 for a one day workshop and $62 for a two day workshop is non-refundable
Remainder of payment is due 4 weeks before the workshop
Non-members pay a higher price for workshops so join now to get the members' rate
Non-members are not included in ballots if the demand is greater than available places
For Textile Tasters, full payment is required when you register.
Material fee to be paid directly to the tutor at the workshop.
On the day
Bring your own lunch and mug, morning and afternoon tea is provided
Please arrive early so you are unpacked and ready to start at 9.30am
Tutors finish teaching at 4pm, so everyone can help with the cleanup. Participants leave at 4.30pm each day.
Photography
We may take photographs during the workshop for use in ATASDA promotional material. If you do not want to be photographed please advise the workshop helper at sign-in.
Before taking photographs for your own records, check with the workshop helper first, as some tutors do not allow photography.
Safety
It is your responsibility to provide any personal protective and/or safety equipment required for the workshop, e.g. safety glasses, facemask, gloves. See workshop requirements list for additional items.
Special needs
Please email NSW Workshops before you book if you have special needs e.g. wheelchair access.
Cancellation Policy
If a workshop is cancelled by ATASDA your workshop fee will be refunded
Can't attend? You may be able to gift your enrolment, please contact NSW Workshops
If you cancel up to 4 weeks prior to the workshop your payments, minus the deposit, will be refunded
If you have to cancel within four weeks of the workshop due to extenuating circumstances, a partial refund may be given, please contact NSW Workshops