Challenges are set monthly/bi-monthly and also longer-term 6 month time frames.
Themes are announced at monthly meetings and shared over Zoom for our Victorian members to enjoy.
Photos of pieces of work may be submitted to the National website and editorial groups for inclusion in Fibreline Magazine and adding to the ATASDA website.
Recent challenges include Upcycling and Artist cards. Jacket by Caz Rogers, Boro bag by Jo Britt.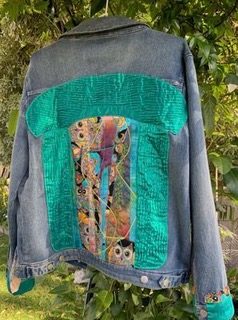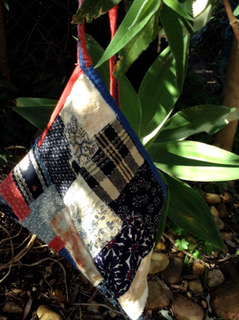 Artist Trading Cards: