Touch of Gold Exhibition Forms DUE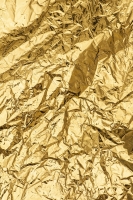 ATASDA's 50th Anniversary Exhibition
showing in Sydney & Melbourne 2024
Exhibitors must be members of ATASDA.
Join Us if you would like to participate but not yet a member
Any Questions? Contact This email address is being protected from spambots. You need JavaScript enabled to view it.
$25 per Entry
Entries close on 30th September 2023.
It is vital to have entries in by the deadline, so that the gallery spaces can be confirmed & managed for Sydney and Melbourne.
We are still awaiting details from the galleries that will host the Exhibitions.
ATASDA will not be taking a commission from sold works. However, the galleries may take a commission on sold works. These details will be provided in good time for you to price your works for sale.
Due to transportation between states, there are very specific guidelines for the packed size of your works, whether 3D or 2D. Please read these carefully. Large wall works may be acceptable if they can be folded.
Members may enter up to 2 pieces. However, if space is limited, there might only be room for one per artist. If so, the second $25 will be refunded, and the artist may choose which of their pieces to enter.
For works requiring hanging rods which are longer than the packaging: Simple dowel rods can be supplied by ATASDA at each venue, in which case, a sleeve or tabs will be required on the artwork.
Final artwork details will be due on 4th March 2024.
Please carefully read all of the details on the Entry Form.
Event Details
| | |
| --- | --- |
| Date | Sat 30th Sep 2023 |
| End Date | Sat 30th Sep 2023 11:55 pm |