Objectives of the Association
The Australian Textile Arts & Surface Design Association Inc, known as ATASDA, is a non-profit and volunteer-run organisation. Our objectives are to:
promote, foster, develop and advance textile and fibre arts
promote interaction and co-operation between textile artists and all artists using dyes, pigments, stitch and/or manipulative techniques for fibre and fabric decoration
conduct and promote lectures, discussions, exhibitions, demonstrations and workshops, or any other activity designed to instruct or promote textile art.
In 2006 ATASDA's Constitution was amended to allow the formation of State-based Branches and of Groups. Two branches have been formed, in Queensland and NSW. Usually a member of each Branch Committee also serves on the National Committee, promoting communication and close coordination.
National

All ATASDA members are members of the National organisation. There is a National Committee, whose responsibilities include:

overall co-ordination, direction and management of ATASDA as an Incorporated Association
membership
Fibreline - the quarterly magazine
social media
national exhibitions, challenges and other activities

library
website
groups and activities in states where no branch exists
insurance and other business services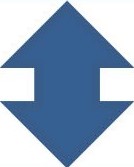 State Branches

The purpose of State Branches is to allow local organisation of activities. Each branch has a committee, responsible for:

management of branch business
quarterly member meetings
social meetings and activities
workshops and textile tasters

branch exhibitions
challenges and swaps
groups within the state
management of library and equipment

Generally branch activities are open to all ATASDA members. Anyone wishing to participate actively in organisational aspects of the branch, such as speaking during a business meeting or taking a volunteer role, must be a current financial member of ATASDA.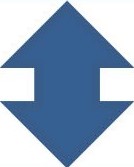 Groups
The purpose of Groups is to enable 5 or more members to meet regularly, apart from organised branch activities, and in different locations.
ATASDA supports Groups in various ways, including insurance, advice, assistance for planning and running group activities and promotions.
Groups are required to report to their Branch or National Committee twice a year, stating their current activities, business transacted and proposed calendar.
ATASDA National
President
Vice President
Secretary
Treasurer
Public Officer
Jo-Anne Britt
Susan Hoy
vacant
Kathy Hawkins
Lynne Britten
Committee Members
1. Jane Gee
2. Rebecca Wolske
3. Katrina Conaghan
4. Marie Cross
5. Tricia Smout
New South Wales Branch
President
Vice President
Secretary
Treasurer
Jane Gee
vacant
vacant
Marie Cross
Committee Members
Jo Simpson
Anne Schmitz
Sarah Lazarus
Gillian Edwards
Louise Smithers
Queensland Branch
President
Vice President
Secretary
Treasurer
Susan Hoy
Sandy Johnson
Susanne Schroder
Sandy Johnson
Committee Members
Anne Pizatto
Jillian Beardsworth
Judith Lawson
Jennie Duke
Chris Bryant